Collaboration key to net zero as University to host climate event with Mayor of West Yorkshire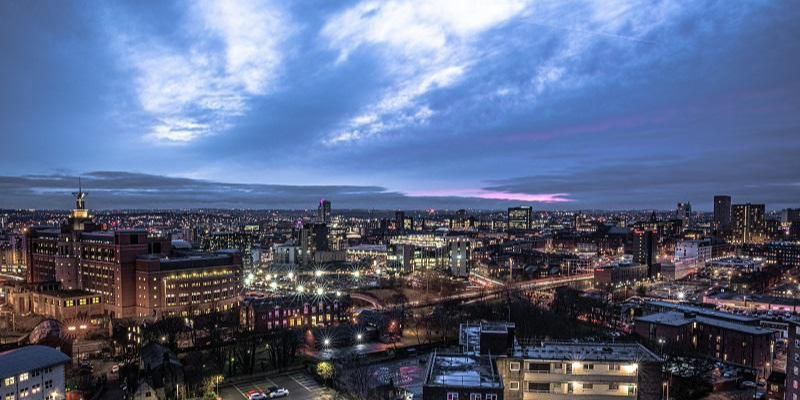 Working together is the only way communities, businesses and organisations in Yorkshire and Humber can make a successful transition to a low carbon future, says a leading climate scientist.
Measures to reduce greenhouse gas emissions to net zero will have an impact across society, from the way homes are heated to industrial processes, transport systems and the skills needed by workers in the new green economy.
Professor Piers Forster, climate physicist at the University of Leeds and an author of several Intergovernmental Panel on Climate Change reports, says the leaders of government and large organisations need to work together to make sure groups are not disadvantaged by the changes necessary to achieve the net-zero target.
He said: "UK decarbonisation to date has not affected day-to-day life. The next phase really will. For instance, our homes, the way we travel and the food we eat will all need to change.
"Everyone, every business and home will be affected. We need to work collectively in ways that are demonstrably fair if it is to work at all. Efficiencies and resilience are best found by taking a systems approach to problems, working across boundaries. We also need to work fast to learn from our successes and mistakes and share best practice as widely as possible.
"Universities have a key role to monitor, learn and share gained knowledge."
Across Yorkshire and Humber, the aim is to reach net-zero by 2038, with significant progress towards that goal by 2030.
Hear about the plans to move to net zero
Tomorrow (Tuesday, Oct 18), the public will have a chance to hear from an expert panel about the plans to reach net-zero in the Yorkshire and Humber region.
Joining Professor Forster on the panel will be the Mayor of West Yorkshire, Tracy Brabin; Professor Andy Gouldson, Co-Chair of the Yorkshire and Humber Climate Commission; and Professor Simone Buitendijk, Vice-Chancellor of the University of Leeds.
The event is being held in the Great Hall on the University campus between 11 am and 12.30 pm. It is also being streamed online. The event is free to attend by registering on eventbrite.
Please use the same link to submit questions to the panel.
The discussion will be chaired by Professor Richard Beardsworth, Head of the School of Politics and International Studies at Leeds.
Signs of climate change already evident
In recent years, the region has experienced more extreme weather resulting in periods of intense rainfall and flooding. During the exceptionally hot weather over the summer, temperatures topped 39 degrees Celsius in the region.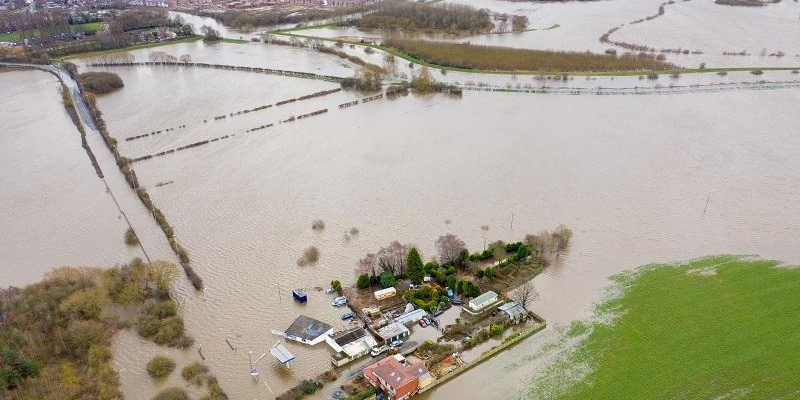 Flooding around Allerton Bywater near Castleford following a storm. (Picture: Adobe stock)

The Yorkshire and Humber Climate Commission argues that urgent action is needed to deal with what they say is a "climate and ecological emergency".
Professor Gouldson added: "If we decide to, we can become a more resilient region that is less exposed to climate risks such as flooding and droughts, and a net-zero region that is less exposed to energy price shocks and better placed to prosper in the future.
"We're at a decision point now. Doing nothing, or not acting with the urgency and ambition that is called for, is a decision to put our region at risk, whereas doing something and committing to come together to act at pace and scale is a decision to work towards a much more positive future for us all."
West Yorkshire Mayor, Tracy Brabin, is Co-President of UK 100, a network of 100 local authority leaders who are developing plans for the transition to net zero which they say will lead to warmer homes, affordable energy, clean air and thriving natural landscapes.
She said: "As we head into a winter dominated by the worst cost of living crisis in generations, the case for urgent and rapid decarbonisation has never been stronger.
"We are committed to working with our partners to create a net zero carbon economy in West Yorkshire by 2038.
"But we must do that in a way which is fair and ensure the benefits – such as cheaper energy, cleaner air, and better transport – are felt by all communities."
University investing in climate plan
As one of the biggest research universities in the UK, the University of Leeds is at the forefront of global climate science, and in identifying ways the impact of climate change can be reduced or avoided.
And as one of the largest organisations in Leeds, the University is also playing a role in helping the city become net zero.
The University has pledged to invest £174 million over the next ten years on its climate plan - to reduce emissions, improve energy efficiency and identify new sources of energy.
Professor Simone Buitendijk, Vice-Chancellor of the University, said: "Climate change is a global issue which affects everyone, and requires action by everyone.
"As a university, we have approved one of the biggest investment packages in our history to enable us to move away from our reliance on processes that produce greenhouse gases. Our aim is to achieve net-zero greenhouse gas emissions by 2030.
"The University's research community is working on identifying how we can limit the impact of climate change. By sharing scientific understanding and new knowledge, we hope to reduce the inequalities that will be caused by climate change. We are doing this through collaboration with business and civic leaders in the Yorkshire and Humber region.
"But it does not stop there. The University is working with organisations and communities around the world to ensure they are able to respond to the challenges of climate change."
Further details
For more information, please contact David Lewis in the press officer at the University: d.lewis@leeds.ac.uk
Top image: Adobe stock