New lecture series honours Yorkshire's first female MP and the achievements of Leeds women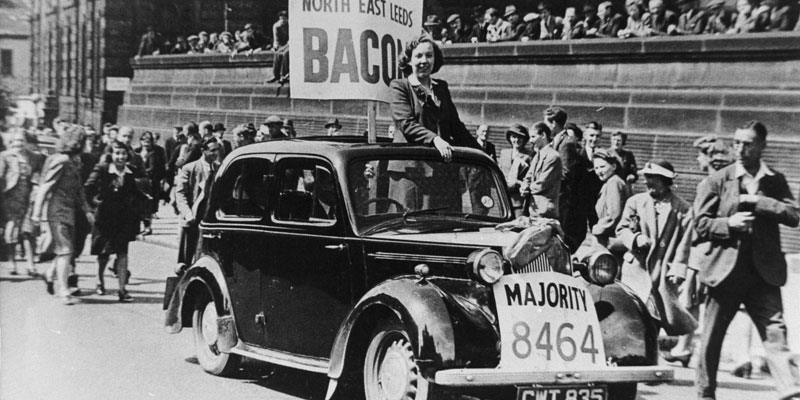 Harriet Harman MP will join us on 25 January to give the first in a regular series of Alice Bacon lectures, named in honour of the 1945 political pioneer who became Yorkshire's first female MP.
Ms Harman's lecture, From Pioneers to Parity? 100 Years of Female Suffrage, will focus on the contribution that women have made to politics and public life in the last century, and will be the first of an ongoing public programme celebrating the achievements of Leeds women – locally and nationally.
The event will come at the start of the year which marks the centenary of the Representation of the People Act, which gave some women aged over 30 – and all men – the vote for the first time before equal suffrage ten years later.
Alice Bacon was elected to represent Leeds North East in 1945 and served her city constituents continuously until her retirement a quarter of a century later. Awarded a CBE in the 1953 Coronation Honours, she took up a seat in the Lords as a Baroness on her retirement as an MP in 1970. Leeds did not return another woman to the Commons until the election in 2010 of Leeds West MP Rachel Reeves, who is also Baroness Bacon's biographer.
Tickets for the first Alice Bacon lecture are available now. For more information and to book follow this link.
Image courtesy of The Yorkshire Post.