Thaweeporn Kummetha discusses freedom of expression at popular POLIS Forum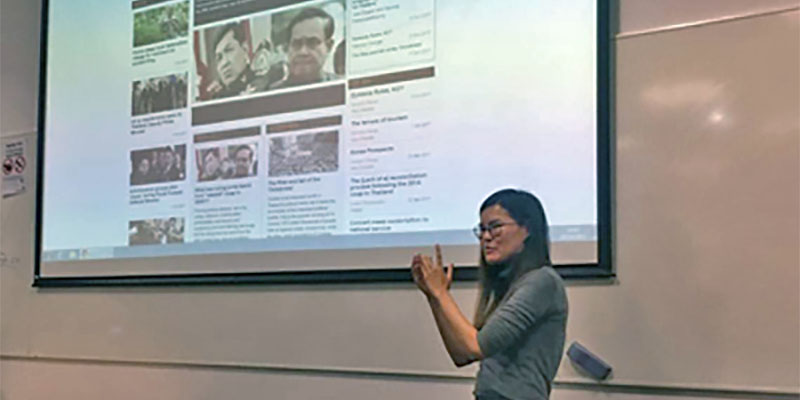 Thai journalist Thaweeporn Kummetha has explained how Prachatai has struggled to cover sensitive issues concerning freedom of expression.
In a free-flowing discussion with POLIS Professor Duncan McCargo – a leading expert on Thai politics – Thaweeporn also explored how Prachatai has fallen short of highlighting the rights of minority communities, in the face of close scrutiny from the military and constant legal challenges.
Responding to a range of questions from a lively audience of around 60 participants, Thaweeporn described her personal experiences of official harassment during the course of her work. She went on to explain how she had found covering the ongoing insurgency in the Malay-Muslim majority southern border provinces more fruitful than trying to effect change in national-level political and social attitudes.
The event was organized by the Thai Forum (a regular student-led seminar series based in East Asian Studies) and co-sponsored by the School of Politics and International Studies.