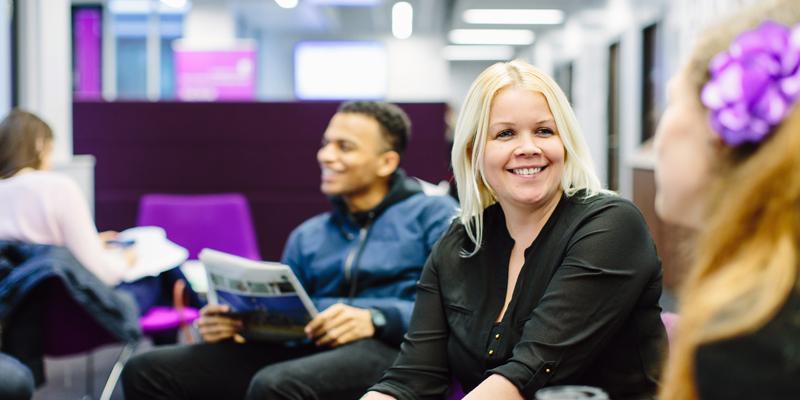 A postgraduate degree is a challenging and rewarding experience. At Leeds, there are many opportunities to enrich your studies, make the most of your time here and prepare for whatever you choose to do next.
Global community and language skills
At Leeds you'll benefit from being part of a vibrant international community of staff and students.
You can develop language skills, take part in international groups, undertake intercultural work and volunteering, or just enjoy some of the fantastic community events on offer throughout the year.
Find out more about our global community and how it can enhance your experience.
Work experience
Work experience can help you stand out to future employers and get you where you want to be.
Our Careers Service can help you find work experience or a graduate role, helping you to explore possible career paths, building your network and supporting you through the application process. You can also consider volunteering to gain experience.
Learn more about finding jobs and work experience with the Careers Service.
Volunteering
Volunteering is a great way to give back to communities (locally, nationally or internationally) while broadening your skill set and gaining practical experience.
Both LUU and Leeds for Life offer a range of volunteering opportunities – from raising awareness of the work of guide dogs to working with unhoused individuals in the city – that could boost your CV and take you to new places. Leeds for Life can also help if you want to set up your own voluntary project.
Go to the list Leeds University Union volunteering opportunities.
Visit the Leeds for Life website.
Clubs and societies
With over 250 groups to choose from you're sure to find something which excites you, including journalism, a Model United Nations, conservation, the British Red Cross, student radio, books, real ale, campaigning groups and sign language.
The Politics and International Studies Society (PolSoc) is a great way of contributing to the school community. PolSoc organises trips (in the UK and abroad), sports, and socials, as well as hosting regular talks from influential and successful public figures.
Find out about all of the current clubs and societies at Leeds University Union (LUU).
Student enterprise
Got a business idea? Our business start-up service Spark can help you grow your ideas into a viable project.
Through Spark, you'll have access to business advice, enterprise events, workshops, networking and mentoring, as well as the use of professional office space and meeting rooms on campus.
Jian Fang Yang
MA Global Development and Education
"Through the University's volunteering fair I found a job helping new refugees and migrants in Leeds to integrate with British society, which helps me to develop my skills and gifts me valuable non-governmental organisation experience to further my career."
View Profile