Barker Howdill's Blazing Balkans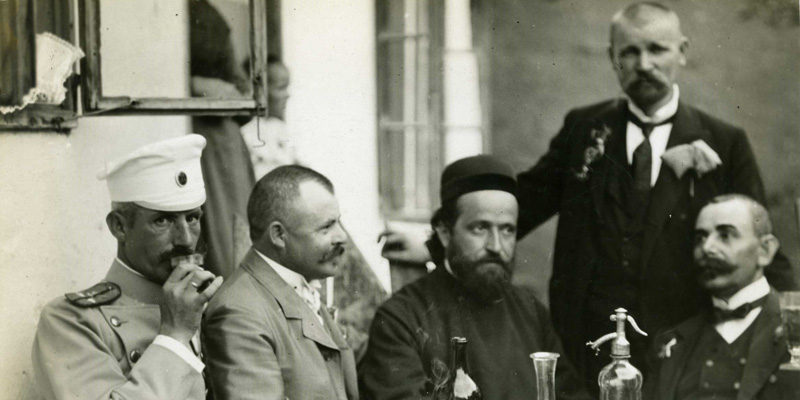 Professor of Political Science Duncan McCargo has received a grant from the Leeds Museums and Galleries/University of Leeds Cross Disciplinary Innovation Fund by the University's Cultural Institute.
The grant will fund the creation of a pop-up exhibition entitled Barker Howdill's Blazing Balkans, exploring the life and work of Charles Barker Howdill.
Howdill (1863–1941) was a Leeds architect, photographer, and prodigious traveller who gave hundreds of glass slide lectures all over Britain at the beginning of the twentieth century.
As a young architecture student at Leeds School of Art, Howdill garnered glittering prizes for his designs, including a prestigious National Gold Medal from the South Kensington School Museum. He soon joined the successful architectural practice of Thomas Howdill (1840–1918): the father-and-son team designed hundreds of Primitive Methodist places of worship, including the iconic redbrick Armley chapel that became locally famed as 'Mike's Carpets'. In later life Howdill taught at Huddersfield Technical School and other vocational colleges in West Riding.
A Yorkshireman of wide-ranging talents and great energies, Charles Barker Howdill straddled the Victorian, Edwardian and Georgian eras though which he lived. From 1911 his family resided in Hanover Square, close to the University of Leeds campus: his house will soon bear a blue plaque installed by Leeds Civic Trust. Howdill's family has generously donated a large collection of his glass slides to Leeds City Museums and Galleries, which form the basis of the exhibition.
Charles Barker Howdill's earliest forays into photography included studies of Yorkshire cathedrals and stained glass. But from 1897 onwards, Howdill became increasingly interested in travel photography, relentlessly touring Holland, Belgium, France, Jutland, Corsica, the Austrian Alps, and, most adventurously, the turbulent Balkan region during the years immediately preceding the First World War. His most popular lecture was entitled 'The Blazing Balkans'; another favourite was 'Corsica – Isle of Unrest.'
Howdill's biggest claim to photographic fame was his pioneering use of colour: as early as 1900 he was experimenting with new Sango Shepherd process. His images were regularly shown at the Royal Photographic Society, and he was among the first to exhibit colour photographs there in 1901. During his public lectures, he would wow the audience by snapping a brightly-dressed attendee and developing the colour image on the spot. Howdill's best colour portraits, which include famous figures of his day such as the journalist and controversialist W.T. Stead, are quite remarkable. Those of his young daughters Dorothy, Madge and Marion offer tantalizing, ethereal evocations of irretrievably lost times.
Working in collaboration with local historian Janet Douglas, Duncan has created a slide show of Howdill's best photographs which can be displayed on any video or computer screen. The slide show is accompanied by two pop-up banners, and the resulting exhibition will be displayed on and beyond the University campus during the autumn of 2018.
For further information please contact Professor McCargo at d.j.mccargo@leeds.ac.uk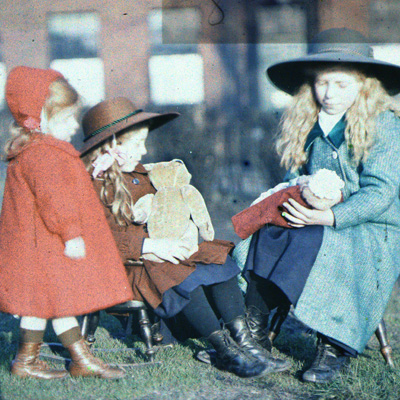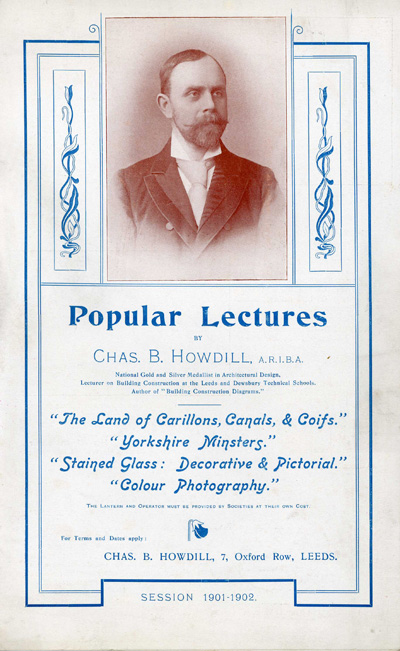 Image courtesy of Leeds City Museums and Galleries