Adult Learner Awards honour Students' Dedication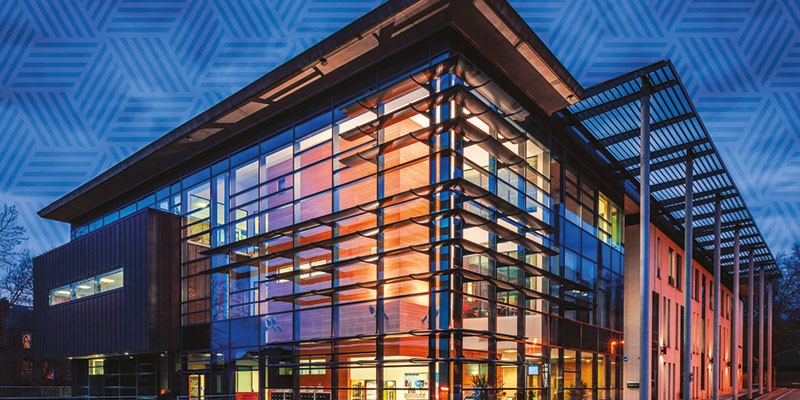 Special commendations have been awarded to Nicola Stewart, Emma McNamara and David Allott who came to the School of Law through widening participation schemes.
Three students who came to the School of Law through widening participation schemes have been awarded special commendations by the University of Leeds.
LLB student Nicola Stewart and BA Criminal Justice and Criminology students Emma McNamara and David Allott were presented awards at University House on 15 May. Hosting the exclusive ceremony was Dr Kelvin Tapley, Pro-Dean for Student Education in the Faculty of Mathematics and Physical Sciences.
Herabans Kaur, Educational and Community Development Officer, who nominated Nicola said:
"Nicola is the first in her family go to University after successfully completing the Access to Leeds scheme. This past year she has managed as a team leader The University of Leeds Justice Project (formerly The University of Leeds Innocence Project). The Project provides "access to justice" for clients convicted of criminal offences who claim that they are factually innocent, and have exhausted the limited legal aid available. Nicola has also actively volunteered with Police, Charities and in schools in Africa.
"She has shown a passion and a commitment to equality, justice and fairness throughout her time at University. Nicola is truly remarkable and will be missed by all she has tried to help, advice and support. She has great passion and determination and manages to approach everything with a smile and with positivity."
Richard Peake, BA Criminal Justice and Criminology Programme Leader who nominated Emma and David said:
"I was very proud to be at the Adult Learner awards presentations. Three of the five awards went to School of Law students and two I had nominated personally. The awards recognise the difficult journeys that some students have into Higher Education. As someone who did not go to University until aged 39 - I can assure you that Widening Participation can and does change lives for the better!
"I was pleased to nominate Emma McNamara for the Adult Learner award as she has overcome many difficulties and much adversity, including close family bereavements, to come into Higher Education as a mature student. What is more remarkable about her story is the huge amount of time she now puts into initiatives to help others in similar situations, staff at the St Anne's project describe Emma as 'inspirational'. Her volunteering portfolio is pretty extensive and includes being a Learning Champion for the Lifelong Learning Centre. Emma also accompanied me to the Student Education Conference in January, supporting my talk on student transitions and the audience were fascinated by her story and her honesty.
"I was equally as pleased to nominate David Allott, who is in his first year on the BA Criminal Justice and Criminology programme. David served in the British Army and then trained and worked as a nurse. He has overcome mental health issues and several close family bereavements to enter higher education via the BA Social Science Foundation Programme, where I had the pleasure to teach and get to know David.
"To overcome such adversity is remarkable, but like Emma, David also contributes much to the School and the wider University and helps others as a valued Learning Champion. He also volunteers for Mind Matters, an organisation that promotes mental wellbeing and tries to reduce the stigma towards people with mental health problems.
"Emma and David should feel very proud of their awards - the School of Law is certainly very proud of their achievements so far."