New Research Partnership to inform policing policy and practice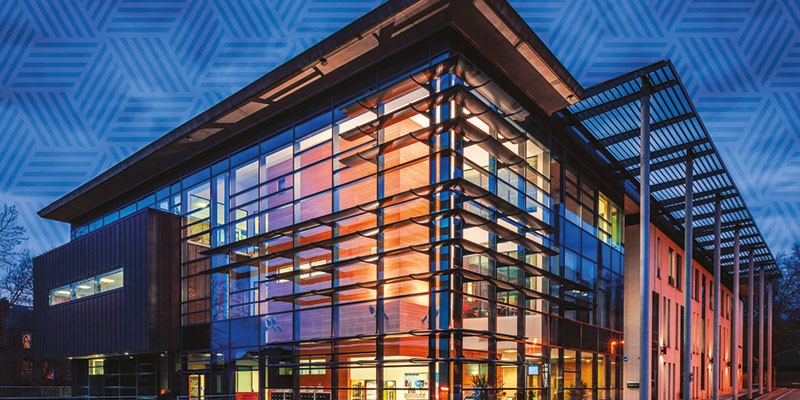 A new programme of research and knowledge sharing is to play a key role in informing future policing policy, following funding for a major new research collaboration in the North of England.
The £3m grant from the Higher Education Funding Council for England (HEFCE), which is supplemented by a further £3.686m from policing partners and other universities will enable academics and the police, working as N8 Policing Research Partnership (N8 PRP), to take a major step forward in developing and testing innovative approaches to policing and crime reduction.
Led by the University of Leeds, the programme of activities brings together researchers from a variety of disciplines, Police and Crime Commissioners, police and partners organisations to generate new insights with practical relevance. The five-year project aims to strengthen the evidence base upon which policing policy, practice and learning are developed, with impacts nationally and internationally. It is anticipated that this initiative will make an important contribution to innovation and the utilisation of research in advancing the professionalisation of policing.
Professor Adam Crawford, of the School of Law at the University of Leeds and the Director of the N8 PRP, explained: "We want to transform the relationship between police users and academic researchers so that we co-produce the knowledge that will inform and improve the policing strategies of the future."
The 'Innovation and the Application of Knowledge for More Effective Policing' programme will provide mechanisms to bring researchers and practitioners together to design and undertake research that focuses specifically on new and emerging challenges for policing.
Key priorities of the initiative are research co-production, innovation in policing strategies, mobilising human and data resources to understand crime patterns, and citizen engagement to assess the public reception of new technologies, policing practices and change.
Professor Crawford added: "This is a fantastic opportunity for us to combine the intellectual power and research excellence of eight leading Universities with the resources, capabilities and practical skills of police forces across the north of England. We are delighted to have the support and backing of HEFCE and the contributing Police and Crime Commissioners and senior police command teams. Together, we now have an opportunity to make a real difference to public safety through cutting-edge research and knowledge exchange that will deliver collaborative advantages."
Sir Alan Langlands, Chair of the N8 Research Partnership, said: "This ground-breaking initiative will extend the existing successes and work of the N8 Research Partnership beyond science and technology into the social sciences. It will enable policing researchers across the N8 universities to collaborate with a broad range of policing stakeholders to deliver excellent research with impact and application in areas with considerable public benefit. I am delighted that this pioneering work is taking place in the north of England; though I am confident that it will have both national and international significance."
Sir Peter Fahy, Chief Constable of Greater Manchester Police, one of the forces involved in the project, stated: "We are excited to be part of this pioneering collaboration. We look forward to working with the N8 Research Partnership to shape and deliver a wide-ranging programme of activities that will enable us to become more efficient and effective in our frontline activities, to cut crime and keep people safe.
"It is essential that we develop new ways of dealing with the complexities of policing, protecting vulnerable people and every variety of threat, such as terrorism, cyber-crime and sex offenders. In order to do this it is right that we make full and appropriate use of the expertise that lies in our universities so as to develop the evidence needed to tackle these and any emerging challenges."
David Sweeney, the Director for Research, Education and Knowledge Exchange at HEFCE added: "The N8 Partnership between policing and higher education can deliver a recognised body of knowledge, evidence and expertise on policing and crime reduction, and has the potential to generate co-operative and innovative solutions to policing issues. HEFCE is delighted to support this multi-university collaboration."
Further information
The N8 Policing Research Partnership (N8 PRP) is an established collaboration between the N8 universities of Durham, Lancaster, Leeds, Liverpool, Manchester, Newcastle, Sheffield and York.
The N8 PRP was launched at the end of 2013 and has rapidly established itself as a key player in field of police research.
This award builds upon the experiences of a College of Policing Innovation Grant in 2014 and an ongoing ESRC funded knowledge exchange pilot project between the University of Leeds and West Yorkshire Police, which is exploring different models of knowledge exchange and research co-production across a number of core policing issues.
Policing partners that are contributing to the initiative include: Cumbria Constabulary; Lancashire Constabulary; Durham Constabulary; Greater Manchester Police; Merseyside Police; Northumbria Police; North Yorkshire Police; South Yorkshire Police; West Yorkshire Police; and Your Homes Newcastle.
The partnership also benefits from the cooperation and support of the College of Policing and Her Majesty's Inspectorate of Constabulary.
Professor Adam Crawford is available for interview. Contact Ben Jones in the University of Leeds press office on 0113 343 8059 or email B.P.Jones@leeds.ac.uk