Time to act on conflicts of interest in property, study warns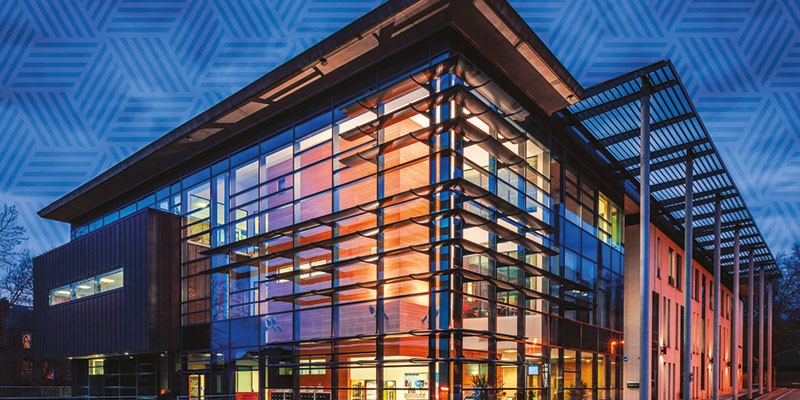 The property sector is at risk of serious reputational damage if it does not put in place more robust rules to curtail 'double-dipping', a major study has warned.
The University of Leeds report on conflicts of interest in property, shared exclusively with Property Week, called for the RICS to produce "beefed-up" guidance in order to better regulate the practice of agents from the same firm working on both sides of a deal.
The 160-page study (attached right), the first comprehensive examination of conflicts of interest in property, raised serious doubts over the industry's ability to effectively self-regulate dual agency and said there were "clear risks" in relying on the use of "ad hoc" Chinese walls. These are meant to prevent the sharing of information within firms, but the report said the walls were "prone to being breached".
"We can't just take it at face value that these information walls are trustworthy," said Adam Baker, a lecturer in property law at the University of Leeds and a co-author of the report. "There are clear issues with them. We want to get past the situation where a firm says: 'Well, we have our information wall and that's fine.' We feel that's totally insufficient."
Baker said it was "very difficult" for clients to spot a "suboptimal" deal. "There's a difference between a skewed deal, which could be readily spotted, and a deal that's been subtly distorted," he said. "It's more about slightly altering the deal and we just don't believe that kind of subtle wrongdoing will be picked up."
The report said current RICS guidance was "inadequate" and contained "numerous flaws", although Baker acknowledged that the RICS had established a working group focused on drawing up a new code of practice.
The Investment Property Forum has established a protocol to address conflicts of interest on the investment side of the industry, but Baker said there was a danger that if property did not put in place more robust regulation it could lead to serious reputational damage.
Gary Strong, director of practice standards and technical guidance at the RICS, said the organisation was undertaking an extensive review of its guidance on conflicts of interest and it would soon publish a new set of "mandatory" RICS rules. "This is a major issue and one we have been tackling," he said.
However, Jeremy Grey, director of Management Company at James Andrew International, said a new RICS code would not be a silver bullet. "I'm not convinced they have the manpower to police it - plus it only ties the hands of the chartered surveyors and leaves others to act with impunity," he added.
Philip Sandzer, director of DeVono Property, which commissioned the report, said stronger action was needed. "Over many years, tenants have been getting poor deals as a result of dual agency - and they continue to do so. It needs to be dealt with once and for all."
Key findings of the report
- Market forces are of limited effectiveness in mitigating conflicts of interest in property
Conflicts of interest that undermine clients in subtle way may well go unnoticed and unpunished. Many clients will not have the time, expertise or information to adequately assess whether an unmanaged conflict has led to them receiving a poorer service than they would otherwise have received.
- The law offers some useful safeguards, but does not go far enough
The law offers some helpful rules for the protection of clients. But these are also lacking in some key respects. The time and cost of litigation may also deter clients from bringing a claim
- There are clear risks with relying on the self-management of conflicts by property agents, in particular by information walls
There are various well established risks with information barriers. They include the scope for informal breaches, the problem of persons having to sit astride the wall, and the difficulty of having truly separate teams in smaller firms. There are also further dangers in this area, due to the fact that information walls between property agents are only set up ad hoc, when a firm deems them to be necessary. Such ad hoc walls are more prone to being breached than permanent ones. In addition some firms may take a much more lenient view of when such a wall is necessary than other ones.
- The RICS guidance on the issue of conflict of interest is inadequate in some crucial respects - it needs to be substantially rewritten
There a numerous flaws in the RICS guidance, it lacks clarity and it sets the bar lower than even the general law does. In some crucial respects it is not worded strongly enough - for these reasons it may fail to encourage suitably high standards of conduct by commercial real estate agents who are RICS members.
- More could be done to promote the enforcement of the RICS guidance
RICS is not doing enough to help clients, not only to understand the duties of member agents under its guidance, but also to know how to bring complaints against them. It is also concerning that many agents are not subject to any code that is as strong as the RICS guidance, even despite its weaknesses
"It is time for action to be taken. At the very least, we propose that RICS beefs up its guidance in this area and does more to help clients. But even this might not be enough. It will probably not do much to help clients and managers who oversee commercial property agents to spot the sort of subtle wrongdoing that may occur in practice. The scope for such actions to go undetected is a threat that runs through this report. Unless such conduct is identified frequently, there will not be a sufficient deterrent against it."
The RICS view
RICS absolutely agrees that this is a major issue and one that we have been engaged in tackling over the last 18 months. We invited the team at Leeds University to participate in our work when we were commencing the current review and we now welcome the findings of this report which we will consider amongst the consultation responses we receive.
All RICS qualified professionals and RICS regulated firms are required to meet our principles based Rules of Conduct which require them to "avoid conflicts of interest and avoid any actions or situations that are inconsistent with their professional obligations". We regulate RICS members and firms to ensure this overriding principle is met and RICS demands the highest standards from built environment professionals.
It is essential that our standards are constantly evolving and that we remain fit-for-purpose in the face of changing market conditions. For this reason we undertook extensive market research commencing in Spring 2015 last year along with an extensive review of our existing guidance. Since then we have been working with a wide range of industry leaders from across the real estate, legal and banking sectors.
Following this, a major review of our rules on conflicts of interest is now nearing completion. The industry leaders have been working with us to develop additional, mandatory RICS rules and supporting guidance on the identification and management of conflicts of interest across the profession. This will ensure consistency of interpretation of the overarching rule of conduct. The final consultation draft of the new rules is due to be issued next month and we urge all industry stakeholders and participants to engage with our consultation when it is released.
Gary Strong, director of practice standards and technical guidance, RICS.
By Allister Hayman (deputy editor at Property Week)