University of Leeds alumni dominate honorary Queens Council appointments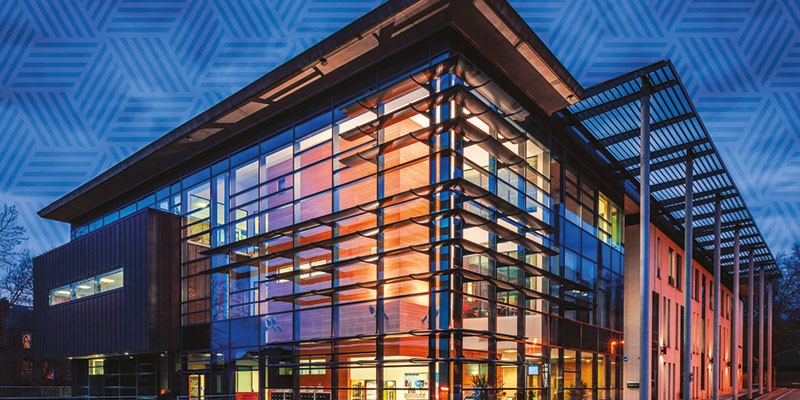 Professor Emeritus Clive Walker, School of Law alumnus and long standing professor at the University of Leeds has recently been appointed as a Queen's Counsel Honoris Causa (honorary QC).
The appointment follows the Queens approval of 107 new practicing QC's and is one of eight in total, of which three are University of Leeds alumni; Clive Walker, Robert Blackburn and Anne-Marie Hutchinson OBE.
The award of Honorary Queens Council is made to lawyers who have made a major contribution to the law of England & Wales outside practice in the courts. The Ministry of Justice invited nominations for consideration as Honorary QC during the period 19 June 2015 to 18 September 2015. Following an assessment by a small selection panel, the Lord Chancellor passed on his recommendations to Her Majesty the Queen in December 2015.
Clive Walker completed his LLB Law degree at the University of Leeds in 1975 and is still in situ at the School of Law, as an Emeritus Professor. He has been recognised for making a major contribution to the UK law on terrorism over many years and has been regarded as an international expert in this field since the 1980s. He has been recommended for his work as an adviser to the Independent Reviewer of Terrorism Legislation and for his contribution to the UK law on terrorism. He has written several authoritative books and articles on counter terrorism legislation and has researched this area extensively. He advised Lord Carlile QC when he was Independent Reviewer of Terrorism Legislation and also assists the current holder of this role, David Anderson QC. Professor Walker's work was important in the introduction of TPIMs (Terrorism Prevention and Investigation Measures). He has also regularly assisted professionals involved in counter terrorism work.
Robert Blackburn, solicitor and professor of Constitutional Law at King's College London also received the prestigious honor. Professor Blackburn was awarded three degrees by the University of Leeds; BA History (1974), PhD Law (1986) and LLD Constitutional Law (2005). He has been recommended for his constitutional law work and in particular for his report on how a written constitution might work. He is the author of several key academic works and numerous articles, having written extensively on areas of constitutional law, including authoritative works on Parliament, the Monarchy, the electoral system, Crown proceedings and constitutional reform. His works include contributing four titles to Halsbury's Laws of England. He has on numerous occasions been called to provide written and oral evidence to Parliamentary Select Committees and public inquiries on matters related to electoral and constitutional reform.
Anne-Marie Hutchinson OBE, was also appointed the title of Honorary QC. Anne-Marie is not in fact a School of Law alumna, but instead graduated from the University of Leeds with a BA in International History and Politics in 1980. She is a solicitor who specialises in international children's cases. She was nominated particularly because of her efforts in encouraging countries to sign up to the Hague Convention. She was awarded the inaugural UNICEF Child Rights Lawyer award in 1999 and an OBE for her services to international child abduction and adoption in the 2002 Queen's New Year's Honours List. In 2004 she was selected as Legal Aid Lawyer of the Year for her work with the victims of forced marriage and in 2010, she received the International Bar Association's Outstanding International Woman Lawyer Award. She has also been active bringing to the attention of many other governments around the world other important issues related to the field of children law.
The Lord Chancellor will preside over the appointment ceremony, where the rank will formally be bestowed upon the successful applicants, at Westminster Hall on 22 February 2016.
Lord Chancellor Michael Gove said:
"I congratulate the 8 new Honorary Queen's Counsel. Their appointments recognise the major contribution each has made to the law of England and Wales outside of practice in the courts, in some cases in careers spanning many years."
The School of Law congratulates Clive, Robert and Anne-Marie and wishes them all the best in their future endeavours.