The School of Law launches the Women Breaking Barriers Network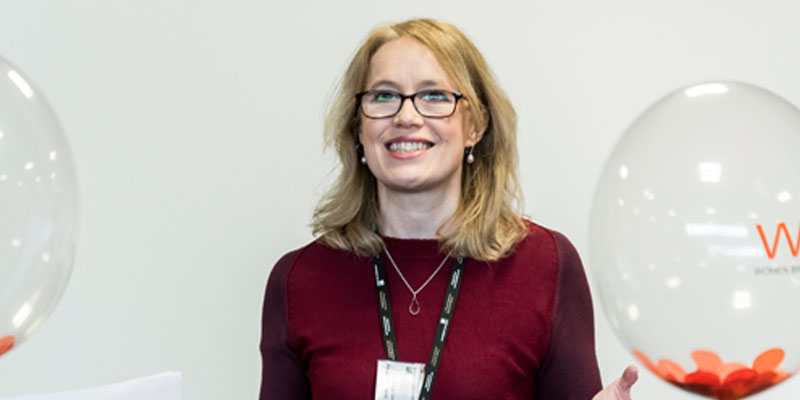 The School of Law has launched the Women Breaking Barriers Network, a cross institutional network designed to connect future women leaders and provide them with inspirational role models.
The network has been set up in collaboration with the Leeds Women Breaking Barriers Committee and the support of entrepreneur Claire Young.
Over 85 people from 11 universities across the North of England attended the launch on Saturday 10 February; including women students and staff from the University of Leeds, University of Manchester, University of Liverpool, University of Central Lancashire (UCLAN), University of Hull, University of Lancaster, University of Newcastle, Durham University, Northumbria University, University of York and University of Bradford.
Professor Joan Loughrey, Deputy Head of the School of Law, said, "We are incredibly proud to have launched the Women Breaking Barriers Network at Leeds, bringing together women students from across the region's universities. Women are very powerful when they act together and we hope the day and the network will inspire and support students in pursuing their goals."
The day commenced with opening remarks from Claire Young, followed by the keynote address from Dame Anne Owers, National Chair of the Independent Monitoring Board, who emphasised that while there have been many gains for women in the workplace over the years, there is still much to be done to maintain and advance these gains. This was followed by an insightful interactive presentation by inclusive leadership expert Charlotte Sweeney OBE. Students then took part in a reflective workshop on students' resilience, developed through qualitative research undertaken by Lydia Bleasdale and Sarah Humphreys (both School of Law) and funded by the Leeds Institute for Teaching Excellence. They subsequently heard from Inspirational and Motivational Success Speaker, Joy Marsden who filled the room with energy and a lot of laughter as she encouraged students to 'step up and not give up'.

Claire Young and Charlotte Sweeney OBE
In the afternoon, a diverse panel of successful women provided a platform for great discussion and conversation. Panellists included Magdalene Bayim-Adomako (Investment Director with Impetus and former Banking Partner with White and Case); Simone Roche (founder of Northern Power Women); Jane Ellis (former Head of Legal Projects at the International Bar Association); Professor Anna Lawson (Professor of Law, University of Leeds and first blind woman professor in the UK); and Janet Cooper OBE (founder of Tapestry Compliance).
The day was a huge success and student feedback was very positive. Nancy Kelehar, a founder and current President of the Leeds Women Breaking Barriers Committee (LWBB) echoed the views of other student attendees saying "The network launch and the brilliant speakers inspired me to aim high in my career goals, but reassured me that it's okay not to have my whole path mapped out right now."
Jordan Denney, future LWBB President, said, "The network launch was so interesting and thought-provoking. I left with a real can-do attitude, and the belief in myself that I could conquer anything with such strong women around me."
School of Law Alumna Grace Faint, who was tireless in organising and supporting the launch on behalf of the School of Law commented, "I feel incredibly proud of the work we have done to launch the Women Breaking Barriers Network. The launch was a remarkable day full of laughter, optimism and excitement about the future. It was clear that attendees left motivated and eager to empower and support each other. As Claire Young said on the day: 'if you want to go fast, go alone. If you want to go far, go together'.''