Professor Gerard Quinn takes up a chair at the School of Law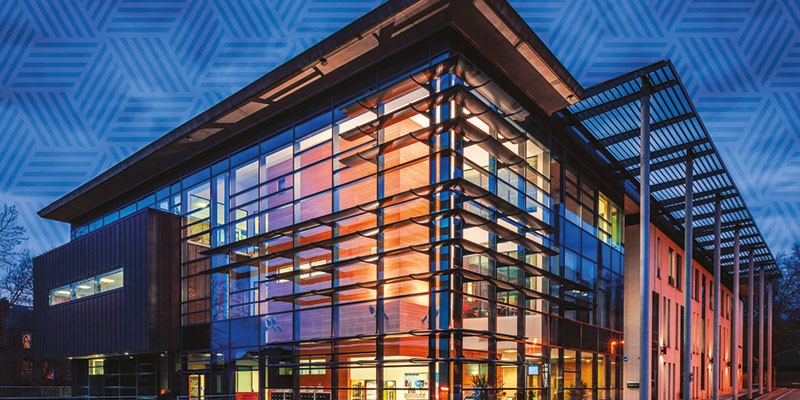 We are delighted to announce that Professor Gerard Quinn has taken up a chair at the School of Law.
Gerard is a world-leading authority on international disability law and will be known to many people as the founder and, now former, Director of the Centre for Disability Law & Policy (CDLP) at the National University for Ireland (Galway campus).
Gerard will be dividing his time between the University of Leeds and the University of Lund in Sweden, where he is taking up a Wallenberg Chair at the Wallenberg Institute. He is excited to develop the existing Leeds-Lund link. He is very active in collaborations in China, with Wuhan University and Fudan University and in this way will further the work of the School of Law (and Centre for Disability Studies) in East Asia.
He says: "I'm really excited about taking up this post in Leeds and joining the Centre for Disability Studies. Leeds University now has probably the best collection of first class minds on global disability law as well as broader issues of social inclusion. It is networked globally and has a special relationship with Lund University to which I am also attached. I look forward to fruitful and impactful collaboration."
Gerard is a graduate of the National University of Ireland, Kings Inns (Dublin) and Harvard Law School, and holds three lifetime achievement awards for his pioneering work in the field of disability law and policy - from the US International Council on Disability, Rehabilitation International and the European Association of Service Providers. His 2002 UN Study helped to kick-start the drafting of the UN Disability treaty – the Convention on the Rights of Persons with Disabilities.
He led the delegation of Rehabilitation International during the drafting of the treaty. Previously, he worked in the European Commission where he drafted its new approach to disability in 1996. He was elected to the European Committee on Social Rights by the Committee of Ministers of the Council of Europe in the early 2000s and rose to be its Vice President.
He is a former Director of Research at the Irish Government's Law Reform Commission and a two-term member of the Irish Human Rights Commission. He has served on the boards of many international philanthropies including the Open Society Foundation (Human Rights Initiative), and the Ruderman Family Foundation. He has led many research projects for the European Commission and directed a Marie Curie PhD network focus on the implementation of the UN disability treaty across Europe (DREAM).
He played an instrumental role changing the Regulations for the EU Structural Funds in 2013. He now co-directs a pan-European research project entitled 'Community Living for Europe - Structural Funds Watch' which tracks how EU monies are being spent to assist community living for a range of persons including disabled people, older people and children.
An internationally renowned and respected author, his publications have been translated into Russian, Chinese, Spanish, and French and Hebrew. He is regularly asked to be a keynote speaker at international conferences, has held visiting research positions and professorships including at Harvard Law School, the University of New South Wales (Sydney) and Haifa University. He is a former GIAN fellow of the Government of India (National Academy of Legal Studies and Research - Hyderabad). He was declared a 'champion of EU research' by the Government of Ireland.
His most recent publication was for the Asia Pacific Forum of National Human Rights Institutions on the positive role of human rights commissions in monitoring the implementation of the UN disability treaty. His current research interests include social inclusion theory and practice, theories of personhood (especially relational autonomy and legal capacity) and community living. He is applying these theories at the intersection of (older) age and disability.