Lord Colin Low receives honorary Doctor of Laws degree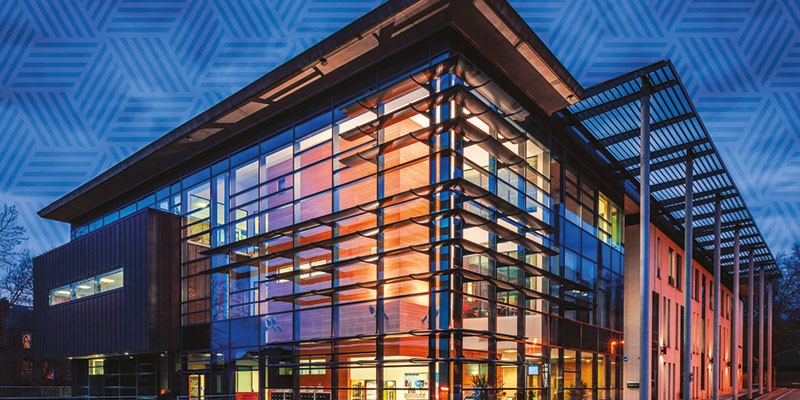 Earlier this year Lord Colin Low of Dalston was awarded the degree of Doctors of Laws, honoris causa, on behalf of the University of Leeds.
Below is an excerpt from the presentation delivered by Professor Alastair Mullis, Head of the School of Law:
Public perceptions of disabled people have changed significantly for the better over the last thirty years of so. Though there is still much to be done if disabled people are fully to be accorded their human rights, the casual abuse, indifference and hostility routinely faced in the past are now less evident. Few people have been more influential in forcing the pace of change than Colin Low, Lord Low of Dalston.
Colin read law at Oxford, and then moved on to the other place, Cambridge, where he obtained a Graduate Diploma in Criminology. Rejected for a job in the Leeds Sociology and Social Policy department, he was told that he would be much better off in our Law School – valuable and sensible advice. He worked in the School as a successful and much respected lecturer for sixteen years, and then went to the GLC as director of the Disability Resource Team and thereafter, until his retirement, to City University as a Senior Research Fellow.
As Colin has always been first to recognise, the conspicuous success of some highly visible disabled people can lead to playing down in public consciousness and official thinking of the challenges and disadvantages which disabled people routinely face. Radicalised in the 1970's by a communist colleague, Colin had devoted much of his life to championing the cause of inclusion and to combatting poverty among the disabled population. As President of the Royal National Institute for Blind and Partially-Sighted People, as President of the European Blind Union, and as a member of the House of Lords, he has been a powerful advocate for the rights of all disabled people, not just the most successful, to be included in society, to be free of discrimination, and to shape their own destiny. His work at the Low Commission, which takes his name, has championed the cause of all people whose access to legal advice has been diminished by cuts to legal aid and other austerity measures. In 2014 he was awarded the Liberty Human Rights Act Award for leading the campaign to extend Human Rights Act protections to those in social care.
It would be comfortable to think, reflecting on Colin's life of extraordinary achievement, that we now live in a world where disabled people have equal rights and opportunities to thrive. Yet, there I still much more to be done if his goal of a fairer and more inclusive society is to be realised. Colin himself would be entitled to sit back and reflect with pride on what he has achieved. But I know he will do neither. He is a man who will go on fighting to make the lives of others better.