Professor Peter Whelan delivers a keynote address at the Kenyan Competition Authority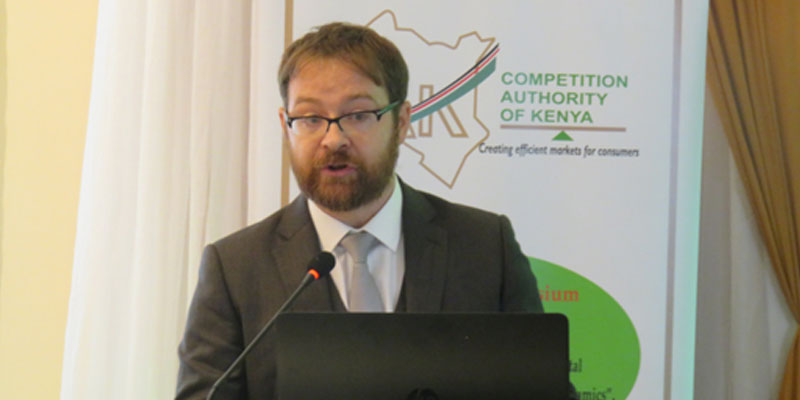 In Nairobi on 29 September 2017, Professor Whelan delivered a keynote address at the Annual Symposium of the Competition Authority of Kenya.
Professor Whelan's address focused on cartel sanctions and detection and highlighted the key characteristics of cartel activity and how those characteristics are relevant to the enforcement mechanisms chosen to detect and sanction such activity.
Following his keynote address, Professor Whelan also appeared on a discussion panel dedicated to the topic of cartel detection and sanctions.
That panel comprised competition officials from three jurisdictions: Mr Vipin Naugah (Head of Investigations/Cartels, Competition Commission of Mauritius); Mrs Naomi Fulaza (Chief Investigator, Competition and Consumer Protection Commission of Zambia); and Mr Gideon Mokaya (Manager, Enforcement and Compliance, Competition Authority of Kenya).
On that discussion panel Professor Whelan called for the creation of an MOU between the Kenyan Competition Authority and the National Prosecution Authority in Kenya (the ODPP) in order to ensure that Kenya's leniency policy becomes more effective in detecting and deterring future cartel activity.
Professor Whelan is currently writing a monograph for Oxford University Press on the topic of administrative cartel sanctions; it will be published in early 2019.