Winners of business innovation competition announced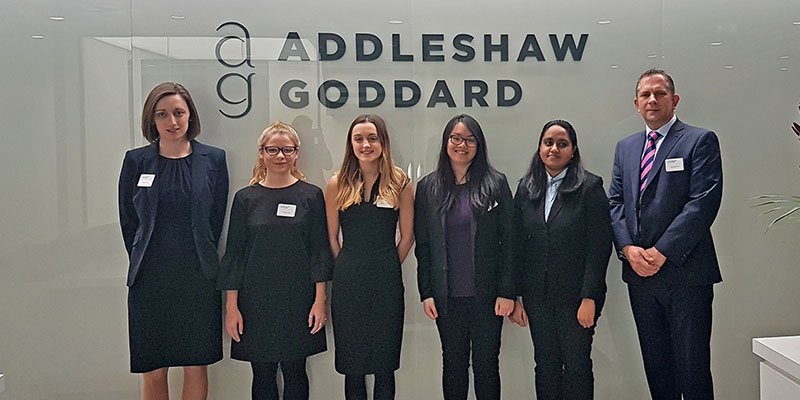 On 23 March, six students (in three teams) from the School of Law competed in the final of the Addleshaw Goddard BPP Business Innovation Competition 2017.
The students were tested on their ability to present a business case for developing an idea that helps use innovative technological ideas for selling legal services. It was the second year in which the competition took place.
Several teams submitted proposals that were then reviewed by a panel of associates and trainees at Addleshaw Goddard LLP. Three teams were then selected to present developed versions of their ideas in a live final at the firm's office in Leeds.
Andrew Dixon and Natalie Gray were named the winners, and the runner-up teams were made up by Si Winn Cheah and Sabitha Jagadheesan, and Amelia Tew and Teresa Douglas.
Andrew Vernon, Associate for Addleshaw Goddard said: "It was a pleasure to be involved and the students were a great credit to the University. I really enjoyed the final, three completely different but equally well thought out and impeccably delivered presentations. Hopefully the 2018 competition will be equally as successful."