A prestigious appointment at Oxford for Professor Subedi of the University of Leeds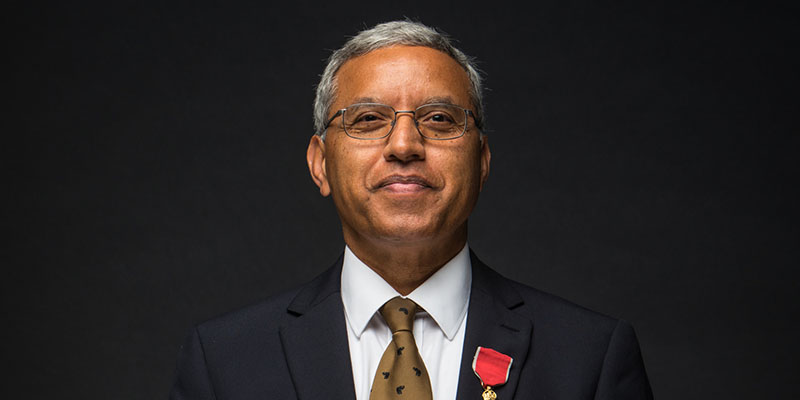 Professor Surya P. Subedi has been elected as an Honorary Fellow of Exeter College of Oxford University.
The School of Law of the University of Leeds is pleased to announce that the Governors and Fellows of Exeter College of Oxford University have elected Professor Surya P. Subedi, OBE, KC, DCL, LLD, Professor of International Law at the University of Leeds, to an Honorary Fellow of the College with effect from 1 July 2023. This appointment is for life.
This is a category of Fellowship reserved for individuals who are both distinguished in their field and who have also contributed to society more generally. It is the highest honour that the College can bestow.
The Rector of Exeter College, Sir Rick Trainor, stated in his letter to Professor Subedi informing him of his election to this Fellowship that it serves to demonstrate the very high regard within which Professor Subedi was held in the intellectual community of Oxford.
Professor Subedi has published 12 books and more than 60 scholarly articles in all major areas of international law in leading international law journals throughout his academic career.
His publications are focused on promoting fairness in international relations, strengthening the rules-based international order, and advancing human rights.
He obtained a DPhil (PhD) in Law with a prize from the University of Oxford in 1993. He was awarded Oxford's highest accolade – the degree of Doctor of Civil Law (DCL) – in 2019 by the University of Oxford and the degree of Doctor of Laws (LLD) honoris causa by the University of Hull in 2020 in recognition of his contribution to international law and human rights.
The judges of the award panel at Oxford described him as "a scholar of uncommon breadth of knowledge and depth of thinking in international law" when deciding to award him the DCL.
Professor Subedi was appointed a Queen's Counsel (QC) (Hon) in 2017. A press release of the British Government of January 2017 announcing his appointment as a QC stated that Professor Subedi had made "an exceptional contribution over a sustained period at the international level to develop international law and to advance human rights."