Research co-authored by Dr Eike Rinke wins prestigious award
Research co-authored by Dr Rinke has been awarded an ICA PolComm prize.
A research paper co-authored by Dr Eike Rinke, Dr Charlotte Löb (University of Mainz) and Professor Harmut Wessler (University of Mannheim) has been awarded a Top Paper Award by the International Communication Association Political Communication Division.
The paper, 'Contexts of Contestation: How Political Systems, Sociocultural Divides and Media Types Shape Inclusion and Justification in Public Discourse', was presented at the 73rd Annual Conference of the International Communication Association in Toronto on 30 May 2023.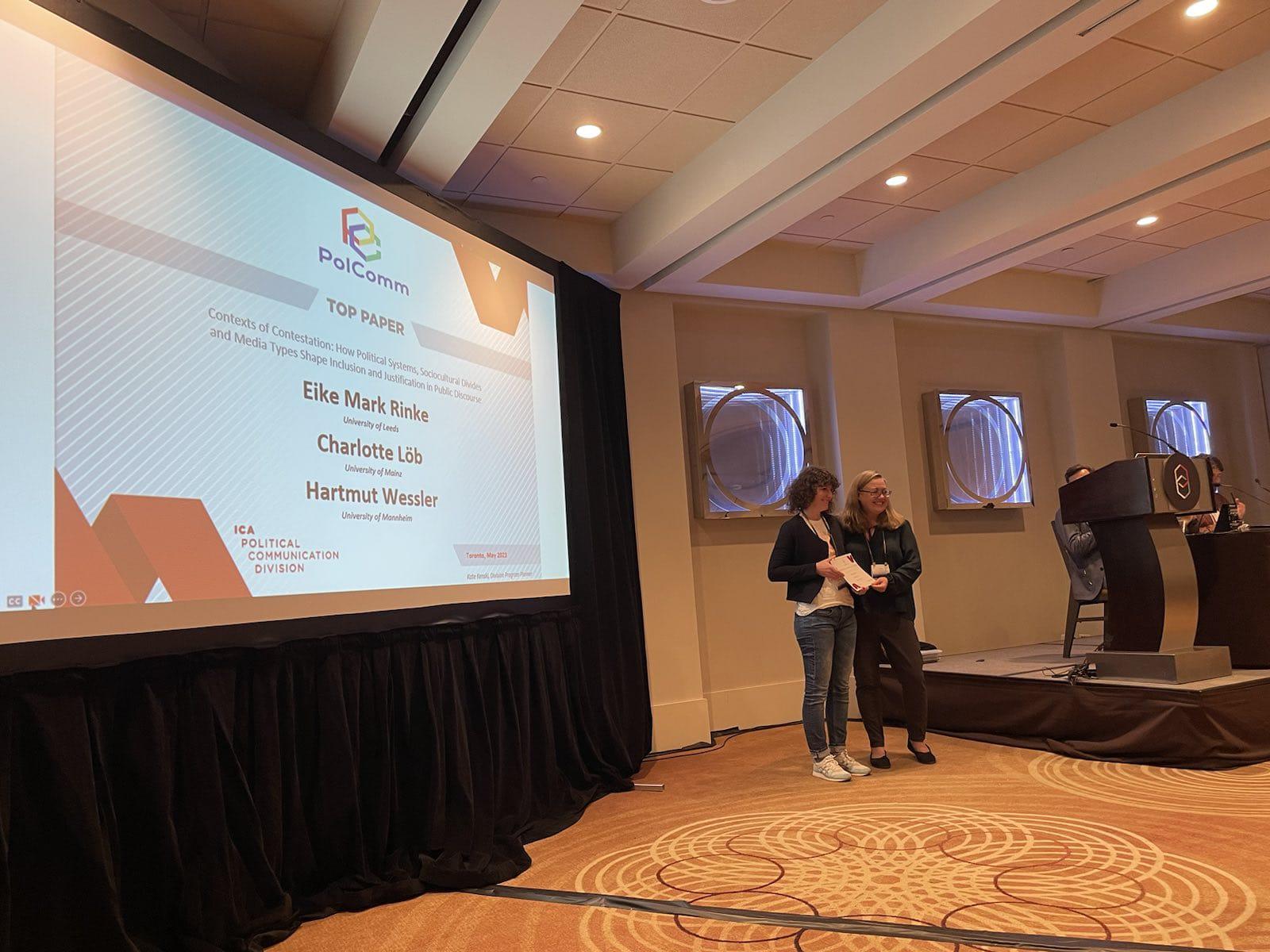 Photo taken at the award ceremony showing (from left to right) co-author Charlotte Löb (University of Mainz) and ICA Political Communication Division Vice Chair Kate Kenski (University of Arizona.
This is a prestigious award handed out by one of the leading internationally learned societies in the field of political communication and recognises several years of work by Dr Rinke and his co-authors. We at POLIS extend our congratulations and are delighted at this achievement.