School of Law retains its top 100 position in world subject rankings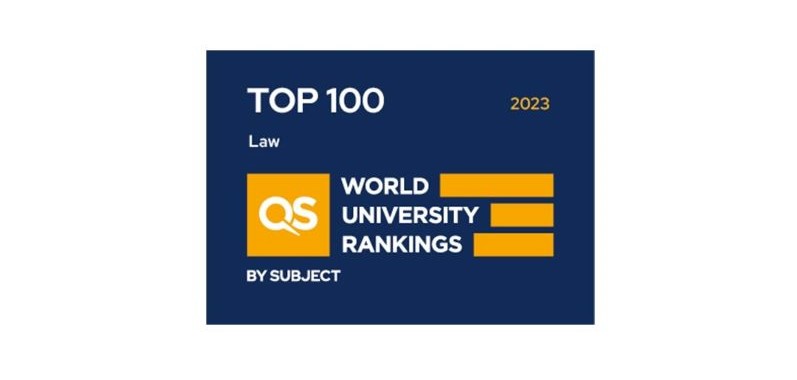 The School of Law has retained its top 100 place in the latest QS World University Rankings by Subject 2023.
The School's world-class academic reputation continues to be recognised in this year's QS World University Rankings by Subject 2023 for Law and Legal Studies.
The QS World University Rankings is a highly respected and key independent indicator of university performance and reputation. The annual subject table ranks academic programmes over five indicators to effectively reflect their performance, taking into account academic reputation, employer reputation and faculty research.
Professor Louise Ellison, Head of School, said: "I am pleased to see that our commitment to excellence in student education and research continues to be recognised by the QS subject rankings. Our School enjoys a diverse and thriving community, and my colleagues work hard to deliver the best possible higher education experience for our students, equipping them to succeed in a competitive global employment market."
This year's result reflects the School of Law's ongoing success in the international league tables, including its top 100 placing for Law in the Times Higher Education (THE) World University Rankings by Subject 2023, and the University's continued performance in the 2023 institutional rankings.