Dr Leopoldo Parada presents article at Annual Conference of the Tax Research Network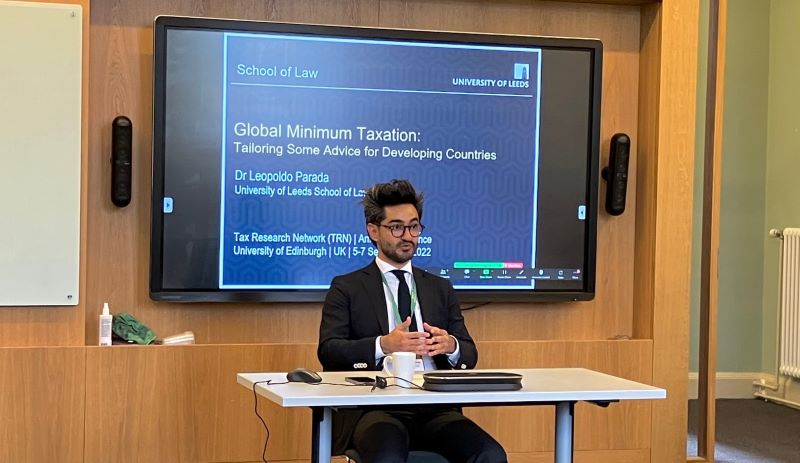 This year the conference was hosted by the University of Edinburgh from 5-7 September.
The School of Law's Dr Leopoldo Parada presented his forthcoming article "Global Minimum Taxation: Tailoring Some Advice for Developing Countries" at the Annual Conference of the Tax Research Network (TRN), which was hosted this year at the University of Edinburgh, 5-7 September 2022.
Dr Parada's forthcoming paper provides a critical view of the impact that a minimum global corporate income tax may cause on developing countries, providing them with some alternative strategies to ride the wave of minimum taxation that the world seems to be in.
The Tax Research Network (TRN) is a global group of researchers, educators, and practitioners who work together on different aspects of taxation, which includes members of business schools, law faculties, social policy departments, economics departments, among others.