Leeds University Law Society celebrate double win at the Riley Awards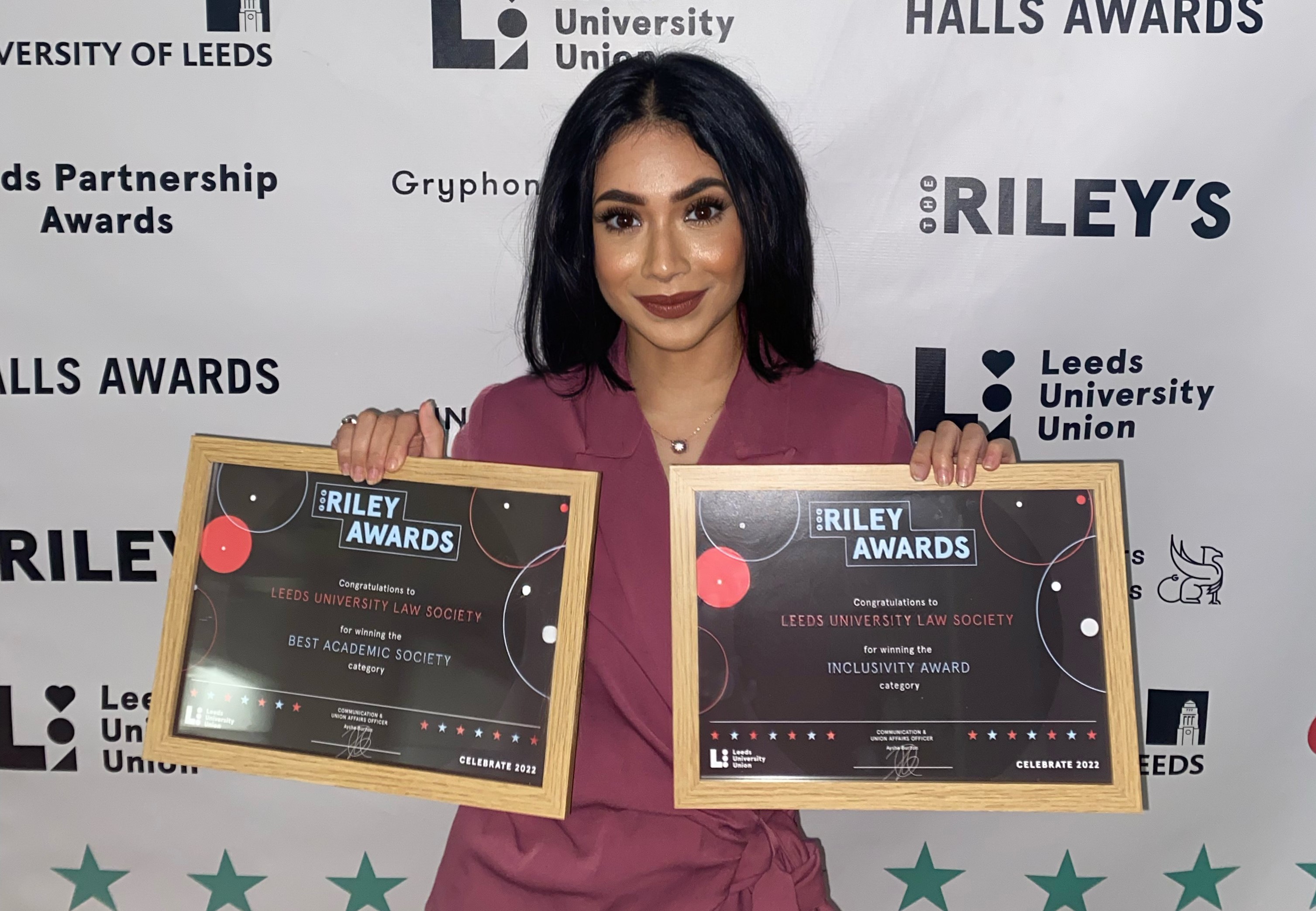 Leeds University Law Society (LawSoc) is a Leeds University Union (LUU) student society which provides all aspiring lawyers with a variety of opportunities for an unforgettable university experience.
In April the Leeds University Union (LUU) held their annual Riley Awards to celebrate the best of the University of Leeds' over 300 clubs and societies.
The School of Law is very proud that LawSoc won both 'Best Academic Society Award' and the 'Inclusivity Award'. They were also nominated in the following categories; 'Best Give it a Go Event', 'Best Event Under 50 participants', 'Best Online Presence' and were runner up for the 'Best Society Overall Award'.
LawSoc were also nominated in the categories of 'Best Society for Non-Law Students' and 'Best Society for First Year Students' LawCareers.Net in their Law Society Awards.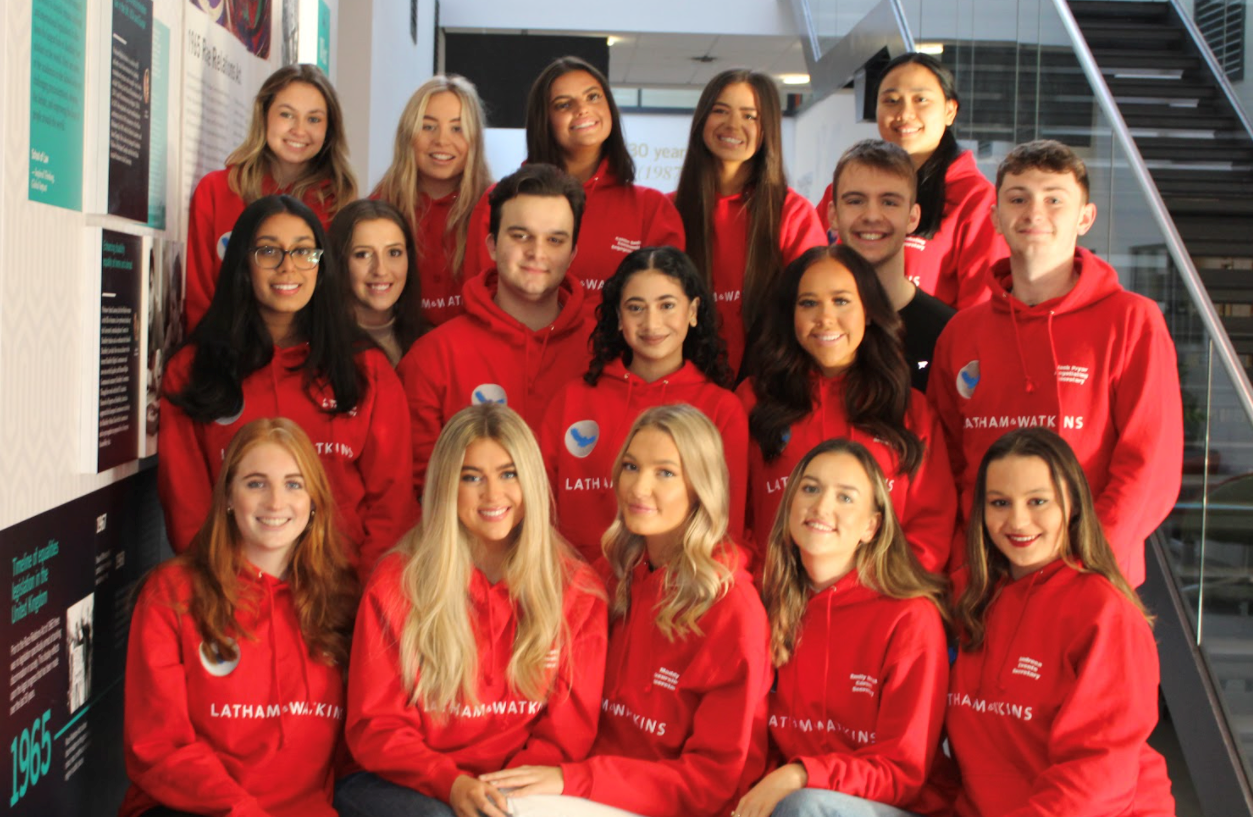 2021/22 LawSoc President Ishita Karnik told us "I am so pleased that the LawSoc has won the Best Academic Society Award and the Inclusivity Award. Over the past year, the entire committee has worked hard to deliver a range of fantastic events to help our members hone their academic skills, build their professional network and access careers events which have given our members the necessary exposure to pursue a career in law. We have also worked hard to ensure that we become a more inclusive society, and winning the Inclusivity Award attests to the success of doing so. It's been a true honour to lead the society this year".