Women Breaking Barriers and Leeds Law Society mark International Women's Day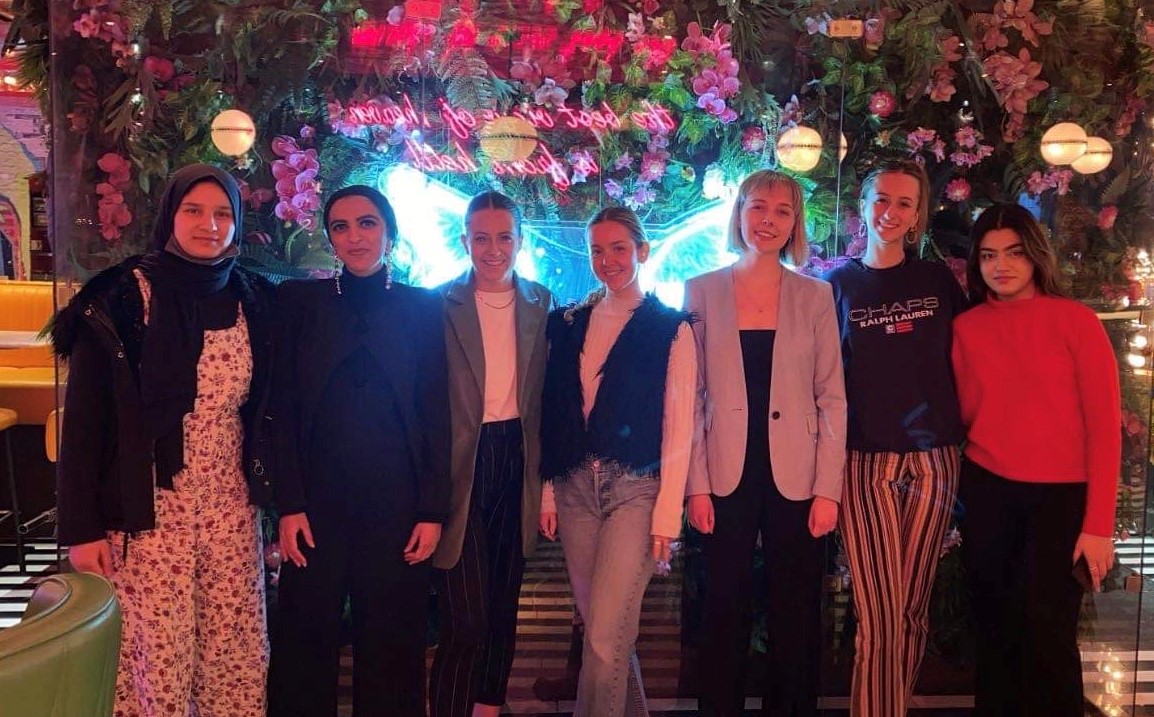 International Women's Day is a global day celebrating the social, economic, cultural, and political achievements of women. The day also marks a call to action for accelerating women's equality.
On Tuesday 8 March 2022, School of Law societies 'Women Breaking Barriers (WBB) and Leeds Law Society (LawSoc) collaborated to mark International Women's Day.
They held a brunch with guests School of Law alum Kama Melly QC, who discussed barriers and microaggressions she faced as a woman at the male-dominated Bar, and the School's Director of Student Education Dr Imogen Jones who spoke about the double standards women in the modern age face and emphasised the urgent need to address the gender pay gap.
WBB also held a free event in the Liberty Building where students were asked to share something they found inspiring about a female member of staff from the University. They were delighted to receive over 40 heartwarming responses. The responses were collated and shared on their Instagram account.
Ayesha Kuwari, President of Women Breaking Barriers Leeds said "International Women's Day should be about recognising the barriers women face in their day-to-day life whether that's navigating the challenges of motherhood, professional life or both.
"This International Women's Day, 'the Gender Pay Gap Bot' automatically replied to International Women's Day themed tweets from companies, organisations and firms with figures showing their gender pay gap. This resulted in many organisations deleting their tweets for being called out. Clearly, the gender pay gap is still a persisting issue and remains a significant barrier faced by women. More than seeing a social media post, women want equal pay.
"Beyond this, women face a range of socially constructed challenges such as being associated with negative labels for things a man would be praised for. Women in academia continue to receive comments about their clothing in module feedback surveys from students and this has no relevance to their ability to teach or their understanding of the subject matter. All of these factors result in a lack of confidence in young women.
"As 'Women Breaking Barriers' we recognise that women continue to face many barriers and our weekly Female Focused Fridays (FFF) celebrates women who are playing a role in breaking some of these. I hope this International Women's Day has served as a powerful reminder that we still have a lot more barriers to break".