New York University's Professor Jeremy Waldron to deliver the 2021 Annual Liberty Lecture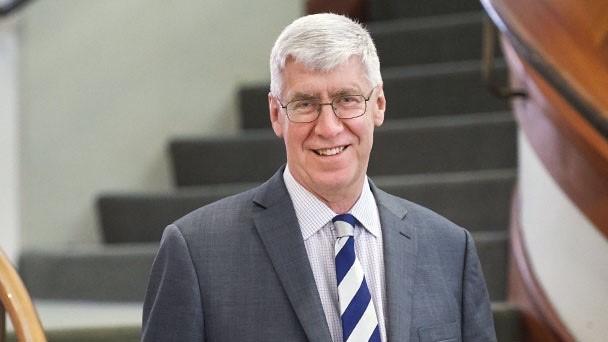 The Liberty Lecture series was launched to host scholars, policy makers and activists who are setting the agenda in terms of how our world debates these global challenges.
The School of Law is incredibly pleased to be welcoming Professor Jeremy Waldron of New York University on Wednesday 19 May to deliver the 2021 Annual Liberty Lecture entitled "Dignity and the Fragile Trajectory of a Human Life".
Jeremy Waldron is University Professor and Professor of Law at New York University. Professor Waldron was educated in New Zealand and at Oxford, and his career has included appointments at Edinburgh, Berkeley, Princeton, and Columbia.
Between 2010 and 2014, he combined his position at NYU with the Chichele Chair in Social and Political Theory at All Souls College, Oxford. Waldron is well known for his work on constitutionalism, dignity, historic injustice, national security issues, and the rule of law, as well as historic political philosophy.
His books include Torture, Terror and Trade-offs: Philosophy for the White House (Oxford, 2010), One Another's Equals (Harvard 2017) and (with Tamar Meisels) Debating Targeted Killing: Counter-Terrorism or Extrajudicial Execution (Oxford, 2020).
Professor Waldron was elected to the American Academy of Arts and Sciences in 1998 and, in 2015, to the American Philosophical Society (which also awarded him its Phillips Prize for Lifetime Achievement in Jurisprudence). He has been a Fellow of the British Academy since 2011.
He has delivered major lectures around the world from Buenos Aires to Jerusalem, including the Storrs Lectures at Yale, the Holmes Lectures at Harvard, the Tanner Lectures at Berkeley, the Gifford Lectures at Edinburgh, and the Niemeyer Lectures at Notre Dame.
This event will be chaired by Centre for Law and Social Justice Co-Director Dr Jen Hendry. Professor Anna Lawson and Dr Ilias Trispiotis will act as discussants.