Students meet with high profile MPs in virtual visit to UK Parliament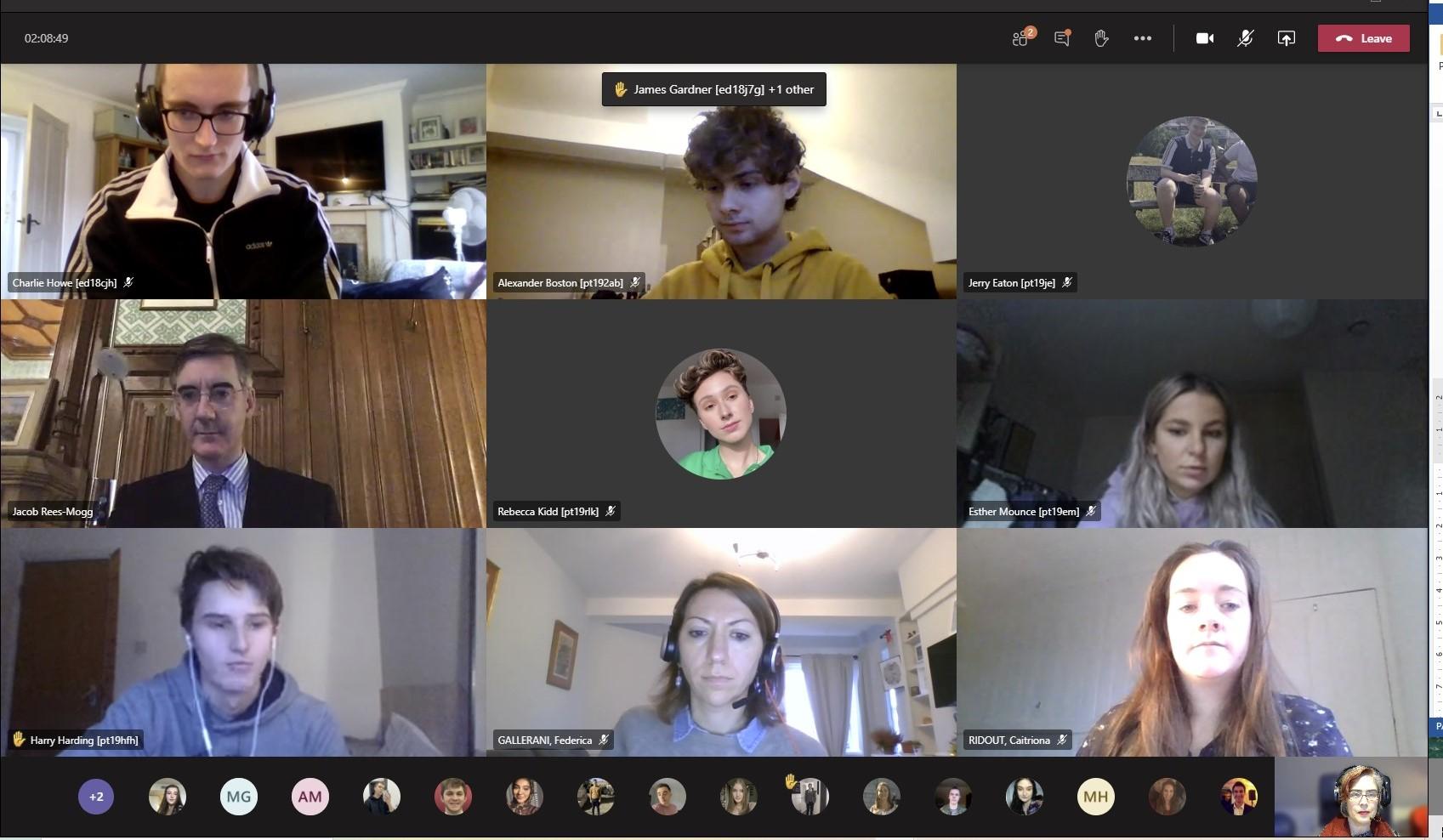 As part of their module on the UK Parliament, POLIS students took part in a virtual visit to the UK Parliament, which included talks with a number of prestigious guests.
Students on the module would usually travel down to Westminster for a one day trip, but as this was not possible this year, the visit took place online on Thursday 3 December 2020, with great feedback from students.
Organised by the module leader, Professor Cristina Leston-Bandeira, the virtual visit enabled students to hear from a range of prestigious speakers and get an insight into parliamentary life. Students were able to ask questions of Deputy Speaker Dame Eleanor Laing MP, Leader of the House Jacob Rees-Mogg MP, and Brexit Committee Chair Hilary Benn MP, who is also a local MP (Leeds Central). Students were able to learn about working in parliament and the range of careers available there, and the insights they gained will be useful for their assessments.
This virtual visit complements other talks that have taken place this term, with Clerks and other MPs such as Rachel Reeves, as well as former Ministers such as Margot James.