Dr Leopoldo Parada recognised as one of TaxCOOP's 35 Leaders of the Future 2020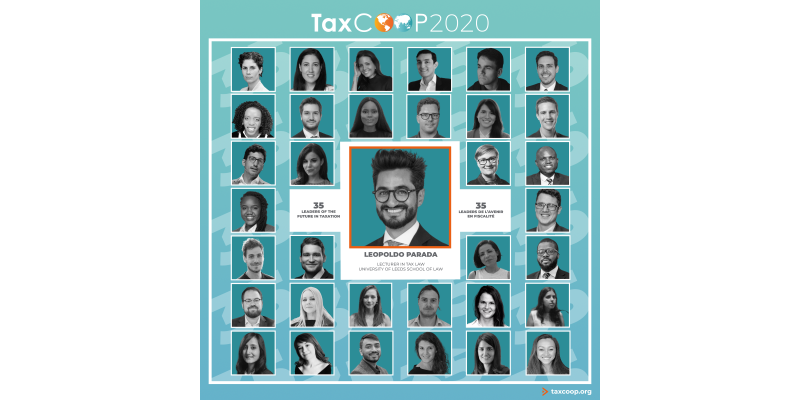 Dr Parada receives important recognition for his work in the area of Tax Law.
The TaxCOOP 35 Leaders of the Future list is a distinguished recognition program highlighting the most promising young tax policy enthusiasts, and the School of Law is delighted that our Tax Lecturer Dr Leopoldo Parada has received this recognition.
Dr Parada told us "I am very honoured and excited to receive this important recognition which represents a payoff for many years of hard work. I really hope to keep contributing to the shaping of international tax policy with provoking ideas that can be adapted to a reality that is in constant evolution".
In addition to being honoured during TaxCOOP2020, Dr Parada will also participate in the session "Reforming international taxation: Participation and collaboration" on 14 October, 15:30-16:45 (ET). The World Tax Summit - TaxCOOP2020 will take place online from 13 to 15 October, 2020.
Discussion of tax havens, environmental taxation, a minimum worldwide tax, taxation of transnationals and small medium-sized enterprises (SMEs), questions related to developing countries, the digital economy and the tax administrations of tomorrow are all part of the Summit's program.