Professor Fiona Smith gives evidence to House of Commons International Trade Committee on the effects of COVID-19 on international trade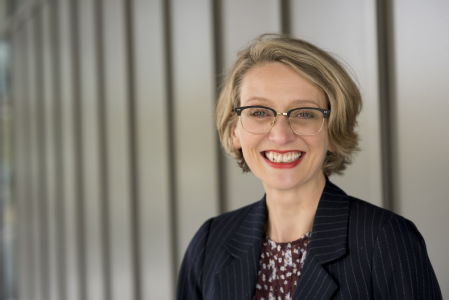 On 30 April 2020 Professor Fiona Smith and Professor Bob Doherty gave evidence to the House of Commons International Trade Committee.
School of Law's Fiona Smith, Professor of International Economic Law and N8 Chair in AgriFood Regulation and Bob Doherty, Professor of Marketing and N8 AgriFood Chair at the University of York gave evidence on the effects of COVID-19 on international trade and the impacts on the food system.
Professor Smith spoke about a number of different issues in her testimony, including the difficulty of diverting food away from restaurants and into supermarket supply chains; the problems some farmers in the UK are having when sourcing animal feed as it is imported from countries affected by the virus; moral responsibilities given that access to food is a human right; workers across supply chains being ill with COVID-19.

She suggested, as a potential next step, that the UK look into new supply routes and information about trends in trade could be helpful when doing this and in considering the long term impacts. Professor Smith explained that it will very much depend on whether countries will attempt to increase domestic production at the expense of global supply chains.
Professor Smith has published widely on international agricultural trade and has spoken about her research to public and private sector audiences throughout the world. In 2017, she was appointed Specialist Advisor to the House of Lords' EU Energy and Environment Sub-Committee for its Report on Brexit and Agriculture. She has given evidence on the impact of Brexit on agricultural trade to the House of Commons' International Trade Committee and the Welsh National Assembly, External Affairs and Additional Legislation Committee. She was an invited expert for the European Commission, [DG DSANCO], Working Group on EU Food Safety in Nutrition in 2050; the joint DEFRA/UK Treasury, Balance of Competence Review: Agriculture, evaluating the relationship between the EU and the UK; and to the Yorkshire Agricultural Society's Farmers' Scientist Network advising on the Implications of Brexit for Agriculture in the UK.

Watch the full video and read the full overview of the evidence provided to the International Trade Committee.

Find out more about N8 and what they do.