The verdict is in from the annual talent competition: Law's Got Talent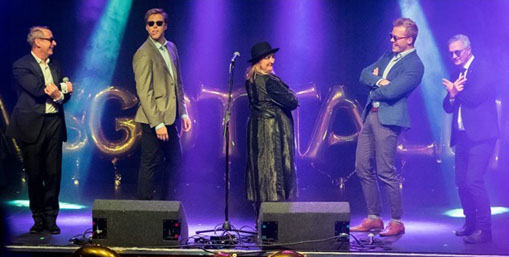 The evening of Tuesday 3rd December saw the 6th Annual 'Law's Got Talent' competition held in Leeds University Union's Stylus.
Law's Got Talent is a joint collaboration organised by the School, CrimSoc and LawSoc, with sponsorship from BPP and is famous for bringing together the University of Leeds' School of Law community for an evening of talent, music and laughter. The event raised a total of £1078.27 for this year's chosen charity - Leeds Children's Charity
The talent competition was hosted by Charlee Lewis-Rogers and Jay Rajpal who are both School of Law students.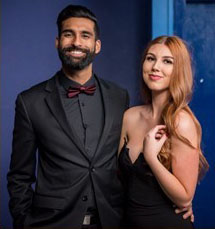 Students performed for an incredibly enthusiastic audience of their peers and staff. The performers were Michal Kucharski, Panashe, Janice & TJ, Erin Chew, Katie Leonard, Orisun Abayomi, Kahrthik Selvarajah, Veenea Kamalam Nair, Grace Pang, Hilary Yu and Kira MacKenzie.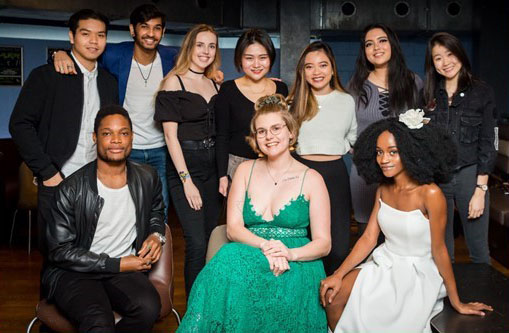 As has fast become tradition, this year's Law's Got Talent also included a surprise appearance featuring Head of School, Alastair Mullis; Director of Student Education, Nick Taylor and School SES Manager, Rachael Taylor, who performed a medley of hits along with third year LLB students Quinton McAndrews and Harry Hughes.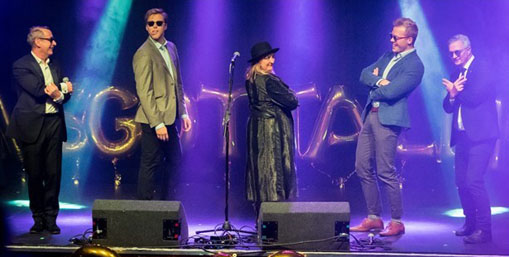 The winner, as decided by a democratic top hat vote, was incredibly talented singer Veenea Nair who performed Kehlani's 'Bright'.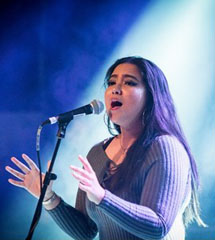 The School would like to thank CrimSoc and LawSoc, the Management Support Office's Sara Sulaiman and everyone else behind the scenes for all their hard work.
We can only guess what Law's Got Talent 2020 will have in store…
<iframe width="1189" height="669" src="https://www.youtube.com/embed/10kKlOKTioM" frameborder="0" allow="accelerometer; autoplay; encrypted-media; gyroscope; picture-in-picture" allowfullscreen></iframe>
<iframe width="1189" height="669" src="https://www.youtube.com/embed/tHKvRlkj-8Y" frameborder="0" allow="accelerometer; autoplay; encrypted-media; gyroscope; picture-in-picture" allowfullscreen></iframe>