Professor Leston-Bandeira's research on public engagement showcased in major exhibition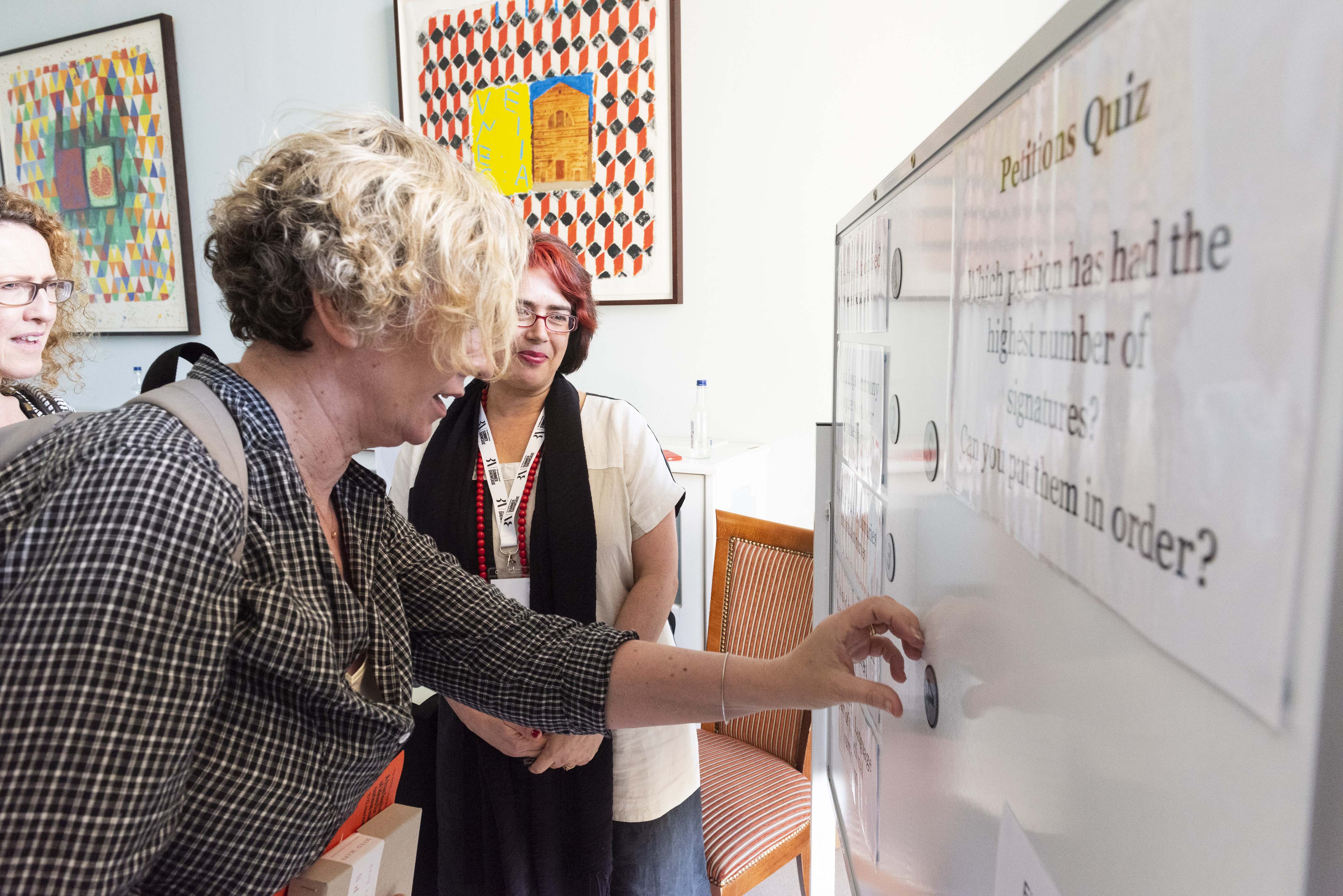 Professor Cristina Leston-Bandeira's research on public engagement with parliament was selected to be part of 15 exhibits within the 2019 British Academy summer showcase.
The exhibition was visited by 1,900 visitors and received excellent feedback.
Through a series of interactive activities, visitors learned about Professor Leston-Bandeira's research on how people can engage with parliament.
Activities included a quiz on e-petitions, which proved particularly popular. Visitors were also able to make their own suggestions for new bills, and to vote on a bill about voting at age 16.
Amongst the feedback, a visitor commented that "The stand that made me particularly think more about [the relevance of research to everyday life] was the one about petitions. Because that was very informative about the numbers and how petitions work".
Another said "The petitions stall made me more passionate about the issues raised".
View the 15 exhibits and read Professor Leston-Bandeira's blog, written with her co-investigator Dr Thompson, on ways in which the public can affect change in parliament.