Dr Subhajit Basu awarded prestigious Hind Rattan Award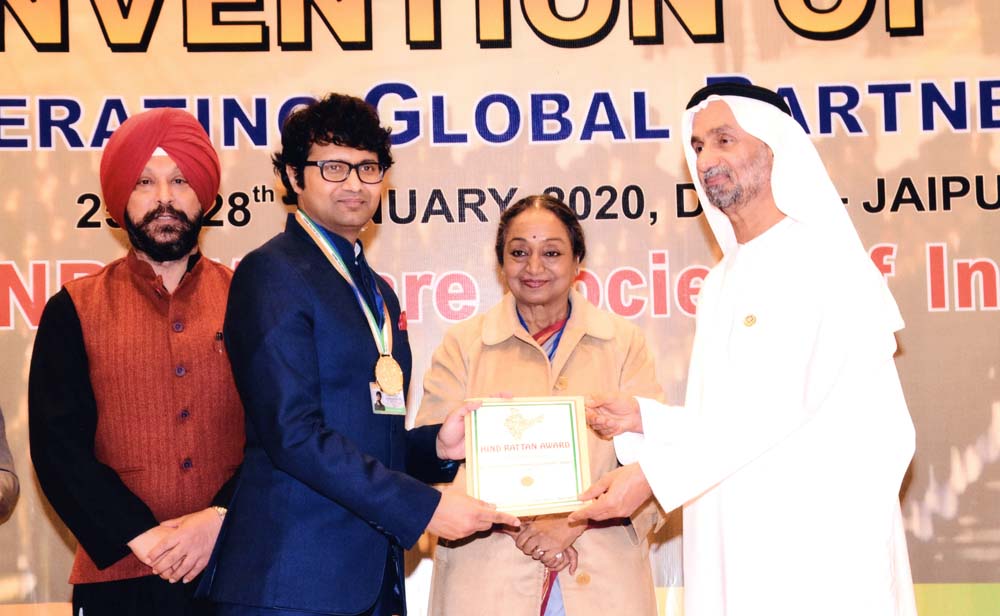 Dr Subhajit Basu has been awarded the prestigious Hind Rattan Award for 2020, an accolade given to Indian nationals who have made exceptional contributions to society.
The Hind Rattan (a Hindi phrase, which translates to English as "Jewel of India"), is awarded by the NRI Welfare Society of India under the umbrella of the Government of India, and is one of the highest Indian diasporic awards granted annually to non-resident persons of Indian origin.
The award recognises Dr Basu's "outstanding services and scholarly achievements in the field of Information Technology Law".
Dr Basu will receive the award at the society's Annual Congress in New Delhi on the eve of India's Republic Day (26 January 2020) in conjunction with the national "Pravasi Bharatiya Divas" celebrations. Senior members of India's government and Supreme Court, international ambassadors, scholars, and other dignitaries will attend the ceremony.
Dr Basu said, "I feel humbled to receive this award. I accept it with the understanding that everything I have managed to achieve is because of values my parents instilled in me, for my education both in India and in the UK and due to the brilliant teachers, I had in my life again both in India and the UK. It is really a proud moment for me to accept this award for my contribution to the development of Cyberlaw".
Dr Basu's research and writing focuses on "emerging technologies", especially in the context of the "regulation of cyberspace". He explores the challenges that the Internet has created while transforming our lives, especially in the area of governance and how we can update our legal framework to protect the privacy and equip the public with the knowledge needed to make informed choices. He is the Chair of British and Irish Law Education and Technology Association (BILETA) and the Managing Editor of the International Review of Law Computers and Technology (IRLCT).