Professor Cristina Leston-Bandeira shares her expertise with the Scottish Parliament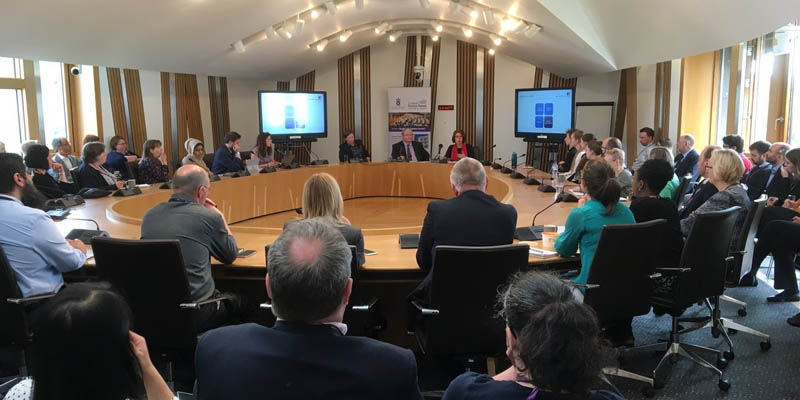 Professor Cristina Leston-Bandeira was invited by the Scottish Parliament to deliver a guest talk at their Future's Forum seminar.
The seminar focused on digital engagement and parliament, with Professor Leston-Bandeira being invited to draw from her extensive research in this area to highlight the challenges and opportunities which digital engagement brings to parliamentary democracy, as well as an overview of international practice in this area.
Whilst at the Scottish Parliament, she also recorded a podcast to celebrate the 20 years of devolution, on how the Scottish Parliament's public engagement has developed since it was first inaugurated.
Professor Leston-Bandeira - who is the co-director of the Centre for Democratic Engagement - also attended the engagement team's first Participation Network meeting, which brought together staff, academics and third sector representatives interested in digital engagement.