Hogan Lovells Bursary Scheme Award Winners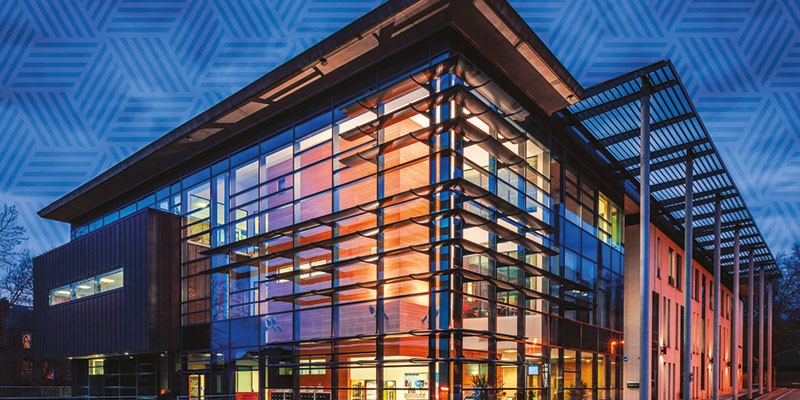 International law firm Hogan Lovells has awarded £1,000 to the School of Law in what will become an annual bursary scheme
International law firm Hogan Lovells kindly agreed to award £1,000 to the School of Law earlier this year in what will become an annual bursary scheme.
This is the first year that the bursary has been open to applications. In July, it was awarded to two first year students who received £500 each. Ben Palmer and Aaron Escreet who study LLB Law were the fortunate beneficiaries and were awarded the bursary on academic merit and their interest in commercial law.
Ben Palmer says: "I was very pleased when I found out I had been awarded the Hogan Lovells Bursary as it will be a great help in providing financial assistance to me in my second year. I am thankful for the bursary and I appreciate the time and effort Hogan Lovells dedicates to supporting those with potential.
The firm has already been in touch and they have made it clear they are keen to help me succeed. I believe more firms should take an approach like this and encourage access to the legal profession for those who are clearly capable but may be disadvantaged in other ways."
The Hogan Lovells Bursary Scheme demonstrates the firm's commitment to widening access to the legal profession and ultimately recruiting from a more diverse talent pool. The firm is committed to social mobility and inclusion and is keen to ensure all talented individuals have access to a wide range of opportunities.
The bursary scheme arrangement will involve the firm making an annual contribution of £1,000 to the School of Law at the University of Leeds. The students receiving the bursary will also have the offer of advice and informal support from Hogan Lovells, which has more than 2,500 lawyers operating from over forty offices around the world.
The next bursary will be available for applications to first year LLB Law students towards the end of the academic year 2015/16.