Dr Peter Whelan delivers a guest lecture in Poland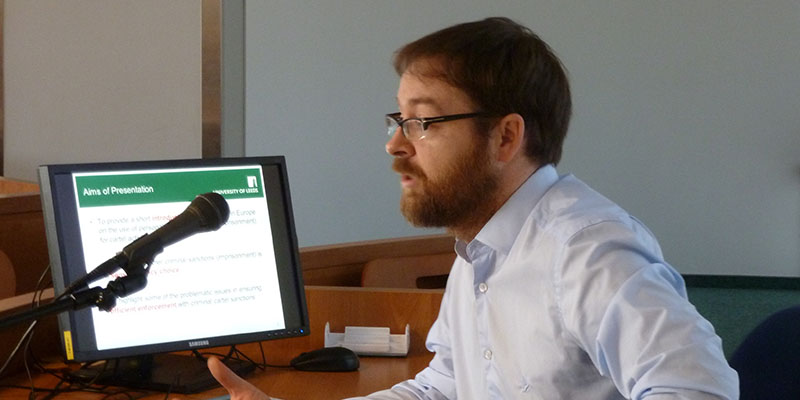 Dr Whelan has presented his latest research on cartel criminalisation to staff and PhD students at the Centre for Antitrust and Regulatory Studies at the University of Warsaw.
Drawing on research that was recently published in the Antitrust Law Journal, Dr Whelan considered some of the difficulties of achieving successful outcomes from European cartel criminalisation, and what strategies can be adopted in practice to try to overcome these difficulties.
Dr Whelan's hour-long lecture was followed by 30 minutes of a lively discussion with members of the audience.