Women Breaking Barriers win Leeds Partnership Award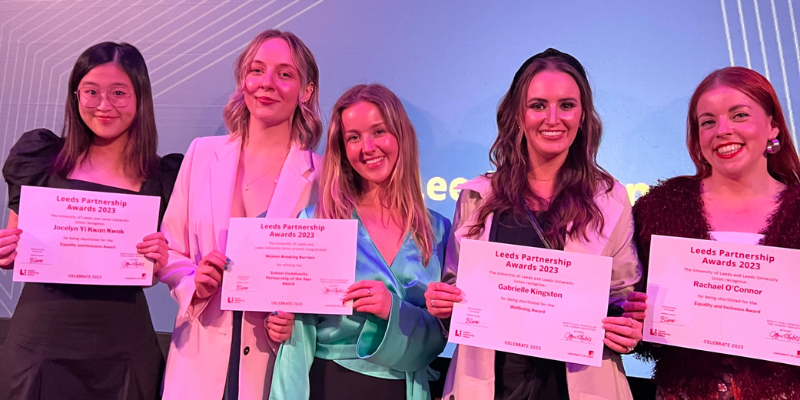 The annual Leeds Partnership Awards celebrate the achievements of staff, students and postgraduate researchers who go above and beyond to make the Leeds learning experience so exceptional.
The School of Law is delighted that student society 'Women Breaking Barriers' won the Leeds Partnership Award 2023 for School Community Partnership. School of Law students Poppy Harvey-Webb and Kinga Rolak accepted the award at the ceremony held in Leeds University Union (LUU) on Tuesday 9 May 2023.
After the success of the School of Law at the Faculty level Leeds Partnership Awards, we were also so proud to have three nominations shortlisted to the final three in their respective individual categories, from thousands of nominations from across the University:
Wellbeing: Dr Gaby Kingston - Assistant School Education Service Manager
Equality and Inclusion (Academic): Rachael O'Connor - Director of Student Support & Academic Personal Tutor Lead
Equality and Inclusion (Student): Yi Kwan Jocelyn Kwok (Women in Leadership President)