LawSoc's Ishita Karnik on her year as President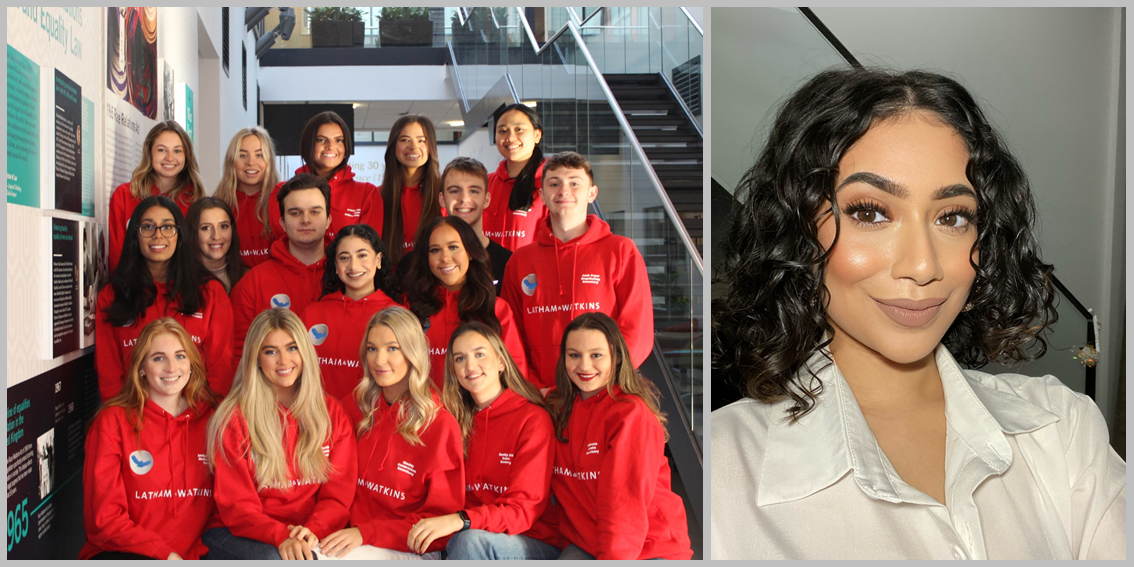 On International Women's Day, Ishita Karnik looks back on a year of being President of LawSoc, what the society has achieved, and how diversity and inclusion have been at the centre of its mission.
Being President of LawSoc this year has been one of the most rewarding experiences of my time at Leeds. It's given me a platform to meet so many people from different backgrounds, to hear their stories and connect with them, while being able to share my story, experiences, and ideas with them. Needless to say, this past year has been an excellent one, not just for LawSoc but also for me personally.
I still remember the first day of law school – when I entered the Liberty Building during fresher's week, I was an excited international student who was very keen to get involved with the School of Law and meet as many people as possible during my time here. Fast forward two years and I feel so satisfied to think that I've been able to do exactly that.
One of my main aims for LawSoc this year has been to make the society more inclusive. I come from an international background, being from India and having lived in Madrid, which has helped me develop an appreciation for diversity – not just diversity of nationalities but also diversity of experiences that influence our ideas.
Inclusion for me is ensuring that people feel comfortable enough in a group to share their diverse views, shaped by their diverse experiences, irrespective of their gender, religious beliefs, ethnicity, or sexual orientation. While the pandemic posed a challenge for the society to promote inclusivity, this year we have been able to push for increased integration of the School of Law community.
In summer I sat down and asked myself, exactly how do I want to promote this inclusion and integration? The answer to my question was firstly through introducing a diverse range of events which tap into the interest of a wide demographic of our society, and secondly through events which include activities that encourage members to participate and learn at the same time, allowing them to improve their skills and boost their confidence. Our events this year were designed with these goals in mind. Before approving every event, I asked myself whether there is anything that the LawSoc can do to ensure our members are better placed to participate in that particular event. For example, we hosted speed negotiating events, which allowed our members to negotiate in a relaxed, non-competitive environment, allowing them to better prepare for the main competition.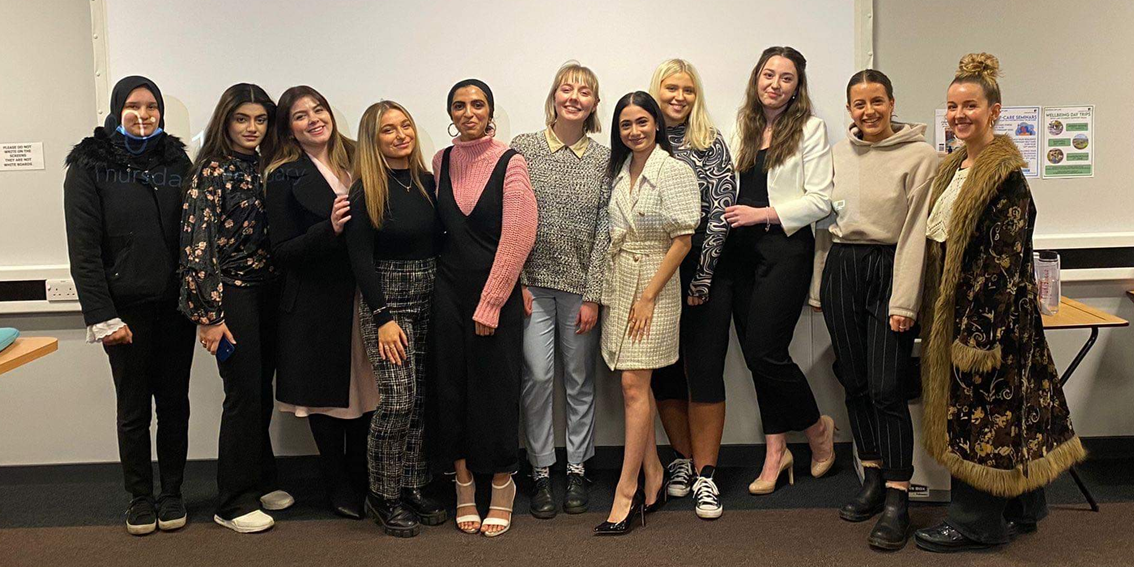 Alumni and students of Women Breaking Barriers attending a panel discussion in February 2022
I have always been an advocate for innovative thinking, and through this we've been able to increase the accessibility to the legal profession for our members. This was done through either Instagram takeovers by Law firms where our members could ask trainees, associates and partners questions, hosting an alumni panel to connect our members to alumni now working in prestigious companies or even a silent auction where we auctioned work experience in exchange for donations to an organisation supporting victims of domestic abuse.

For me, life is all about making connections and touching people's lives. Being President, this year has been much more than pursuing a leadership role; it's allowed me to truly embed myself into the School of Law community and give back what it has given me. Over the past two years, the support which I have received from the LawSoc as well as the Law School has helped me work towards my goal of achieving a training contract with Linklaters LLP. While this past year as President has been absolutely incredible, I look forward to starting my training contract and continue giving back to the School of Law even more than what I have been able to do through my time as President.
A key thing that I have learnt during this role is don't be afraid to embrace your true authentic self. Your experiences and uniqueness make you the person you are today. Support your peers in their journey to success because touching people's lives positively only enhances yours further. On this International's Women's Day, I want to convey to all my fellow female readers that you are worthy and capable of achieving your dreams, no goal is too ambitious to achieve.
As the theme for this year's IWD is #BreakTheBias, I want to reiterate this: don't let the biases of a small group of people stop you from unlocking your true potential.