LawSoc semester one round-up
Leeds University Law Society (LawSoc) is a Leeds University Union (LUU) student society which provides all aspiring lawyers with a variety of opportunities for an unforgettable university experience.
LawSoc's events are designed to ensure that students are equipped with the skills necessary to pursue a career in the legal industry and beyond.
We spoke to Ishita Karnik, LawSoc President, to find out more about the student society, what activities and events they've hosted in semester one and their plans for next semester.
Who is on the committee this year?
The LawSoc committee consists of 16 other Secretaries who work with me on different events:
Holly Spokes, General Secretary
Kostas Chondroul, Treasurer
Lucy Frances-Faill, Bar Careers Secretary
Emily Hewitt, Careers Secretary
Mariel Moinjil, Debating Secretary
Em Astbury, Mooting Secretary
Jack Pryor, Negotiating Secretary
Caitlin Smith, Community Engagement Secretary
Avani Chavan, Equality and Diversity Secretary
Izzy Short, Social Secretary
Maddy Hulme, Social Excursions Secretary
Izzy Brown, Sports Secretary
Emily Gallagher, Media and Publicity Secretary
Andreea Grigoroiu, Events Secretary
Jacob Nesling, First Year Representative
Katherine Lytle, First Year Representative
What events or activities have you hosted during semester one? Have there been any particular highlights for you?
There has been a wide variety of events that we have hosted this semester. Our social calendar has been packed to ensure that we make up for the lost time last year while bringing the best opportunities for our members. It all started with fresher's week, where we hosted a games social at a club that saw nearly 250 freshers attend, an equality and diversity (E&D) quiz, a virtual bingo social and a Society presentation. This was followed by a refreshers social focusing solely on second years to ensure that despite missing their first-year freshers week last year, we could offer them a similar experience now. Simultaneously, we had an academic showcase and a series of workshops which introduced and got our members involved with Negotiating, Mooting and Debating. These workshops have helped our members learn essential skills before taking part in our well renowned academic competitions, which have run successfully in semester one. We also ran a Charity movie night for World Mental Health Day, raising money for the Mind charity.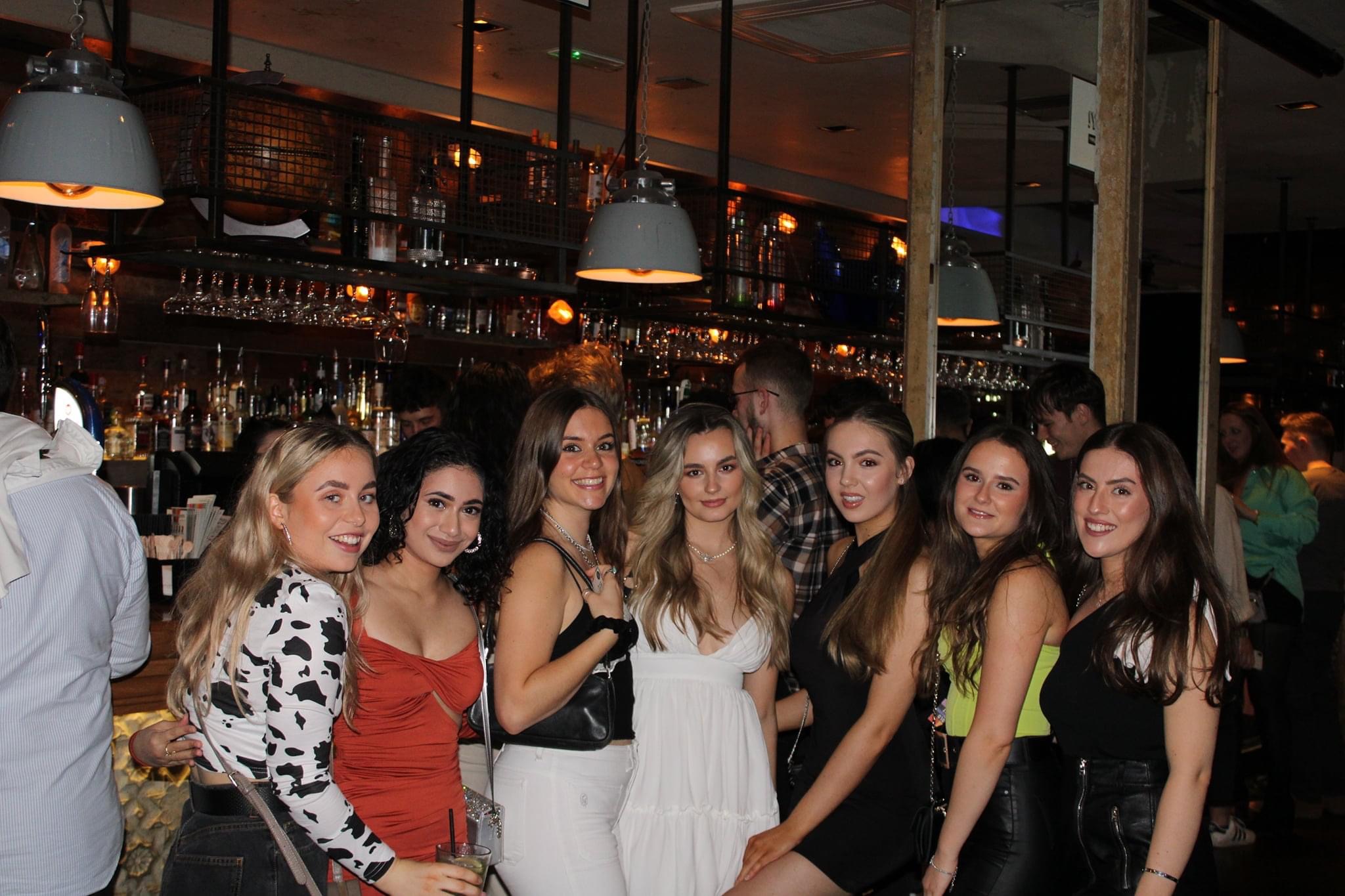 In terms of careers events, we have had a wide variety of employers engage with our members through webinars and in-person events. We've hosted one employer webinar per week, sometimes two! We have also had in-person presentations followed by networking events and even a cocktail making session with our sponsors' employers. We've hosted over four socials at different venues, making them themed parties, such as "Mamma Mia, here we go again". These have been a big hit with our members. For E&D, we have had two key events this semester, the Leeds Alumni E&D panel, which saw our alumni, now working in one of the largest law firms in the country, share their journey and network with our members. We also hosted a Black History Month specific panel with our sponsor firms, followed by a book and movie club. We also have various sports teams, netball being our largest! They have successfully competed against other teams and won! We have started a running club this year, and we have seen our members engage with this over these few months! We are also hosting our Annual Careers Dinner this week, which is expected to see the top 20 employers in the country network and have dinner with 150 of our members. This is one of the pinnacle events of the Law Soc calendar, and I am so delighted that we are able to offer our members this fantastic opportunity this year. We have a charity wine and cheese night coming up at the Tipi on-campus, followed by a trip to Edinburgh!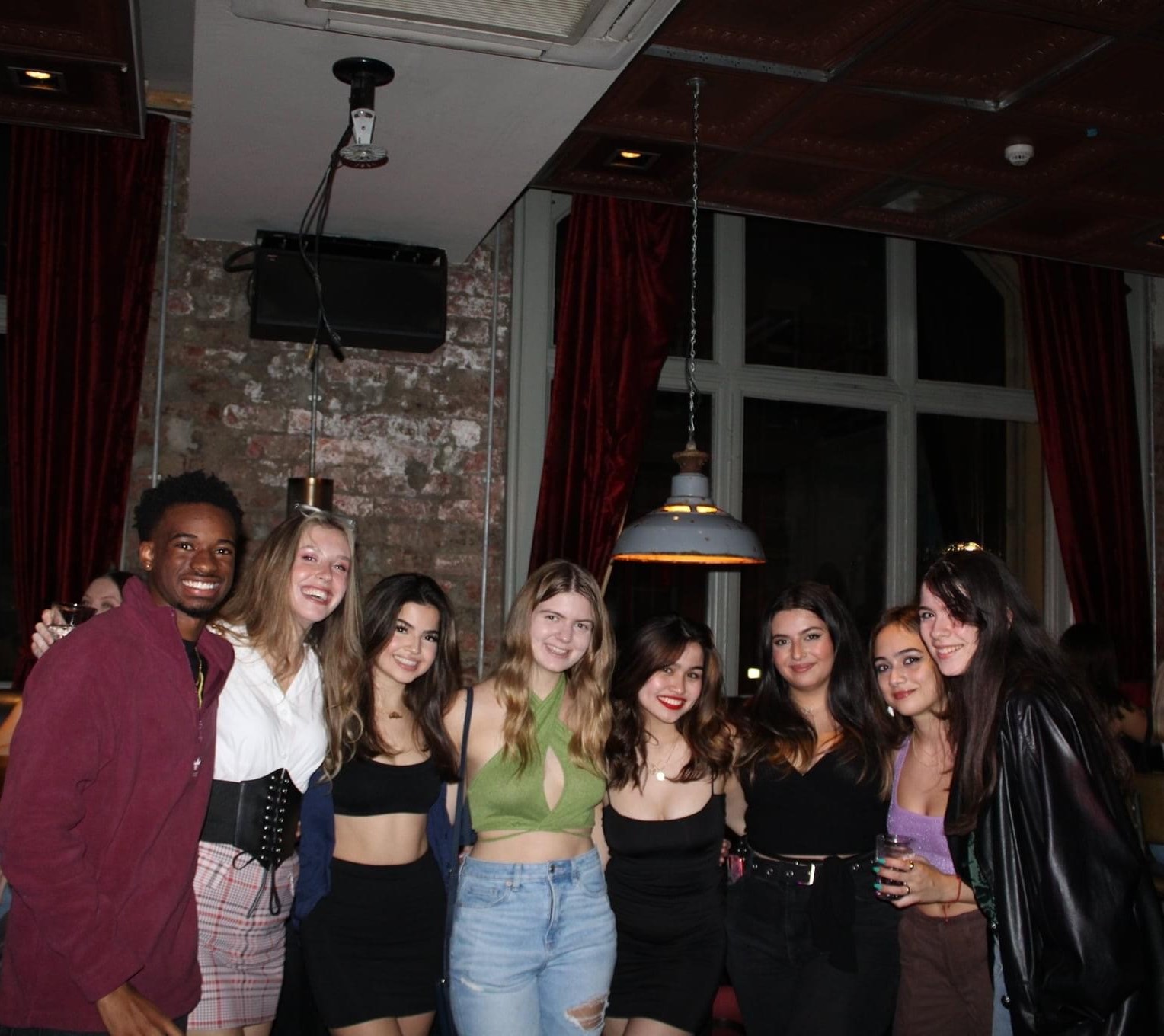 It's tough to choose one single highlight from all these amazing events for me! I think fresher's weeks was truly special! It reminded me of my fresher's week and how excited I was to step into the world of uni! Now being the President and running the very events that helped me find my group of friends is very satisfying and fulfilling! This week was also the first round of events we ran as a committee, and the response has been excellent – something that I absolutely cherish!
Do you have any events or activities planned for semester two?
Semester two's calendar is as equally filled with events as semester one. We kick off the semester with refreshers social – a fun-filled club night where you have to dress like school-goers! We have two pinnacle events; The School of Law's famous 'Law's Got Talent' and the Law Ball – events that everyone is looking forward to! We also have a week full of events to celebrate International Women's Day week, ranging from raising money for a female-focused charity, panel events with our sponsors, workshops in collaboration with other societies such as Women Breaking Barriers. We also have a Pride Panel organised, something that we are looking forward to!
What made you want to join LawSoc?
That is a great question! I am from India, and I have lived in several places since a young age. This means that I have been exposed to meeting people from different backgrounds who share different stories. I essentially love getting to know people. In my first year, I realised the LawSoc could give me this platform by allowing me to connect with my cohort as well as our seniors. That's how I ran for First Year Representative and won! This role truly ignited my passion for LawSoc; I saw how integrated the committee was and the great opportunities that they were working on for the members. I was able to make the best memories with the committee and my cohort through this role, and the passion in me for LawSoc only grew since then. That's when I knew I was ready to take on more responsibility in my final year and run for President. I wanted to give back to my juniors what the committees have given us in the past.
How have you found your role as President so far?
I can't put it in words how much I truly enjoy this role and working with every single of my committee members! Yes, the role is extremely demanding, and you need excellent organisational and time management skills for it, but the role has been so rewarding! I have been able to make so many great memories with my committee members, who are all my friends! Even if it is a stressful situation that I am trying to deal with, say a last-minute mishap, I have found myself enjoying it while resolving the issue. I think being President is so much more than just leading the team- it is ensuring that every secretary is able to carry out their role smoothly, our sponsors are happy and most importantly, our members are enjoying the events that they are involved with. For me, it is about helping people make memories, and being able to do that this year has made me the happiest girl on the planet! Couldn't have thought of a better way to end university than on such a high note!
How can current students get involved in LawSoc? What can students expect as a member of society?
As you can already tell by our events, we have something for every member. Right from participating in our employer presentations to our exclusive sponsor events, we truly offer everything in terms of careers related events. We do three academic competitions, Negotiating, Mooting and Debating, which are preceded by workshops to help you compete. We also engage in a range of E&D events and community engagement projects with which our members can get involved. At the same time, law students know how to have fun! Our sports teams also train actively, so if you are interested, get involved with us! We also have two excursion trips every year, so if travelling with your friends is something you fancy, these trips are meant for you! Finally, our socials are open to everyone, and this is something all our members love getting involved with!