Co-POWeR project to launch on Wednesday 30 June 2021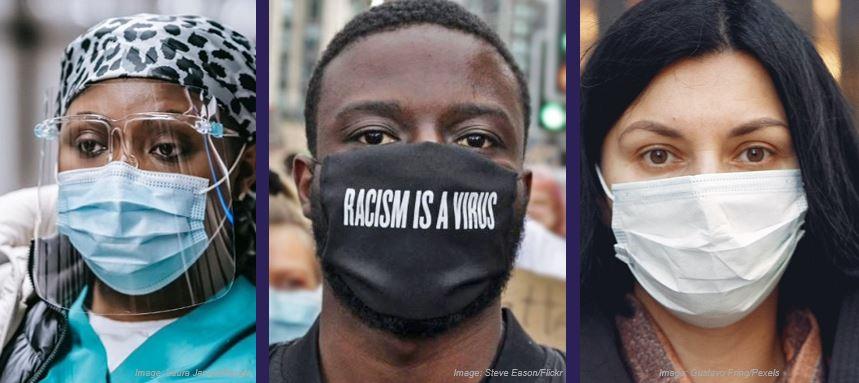 The Co-POWeR project will explore the ways in which discrimination is worsening the impact of COVID-19 on people in Black, Asian and minority ethnic (BAME) groups in the UK.
In 2020, the School of Law's Professor Iyiola Solanke (Co-POWeR project's principal investigator) said "Two viruses – COVID-19 and discrimination – are currently killing in the UK".
The impact of both cause long-term poor outcomes and the Co-POWeR project will look at their combined impact on practices for wellbeing and resilience across Black, Asian and Minority Ethnic Families and Communities (BAMEFC) in the UK.
Co-POWeR is a multi-disciplinary consortium of nine academics from across the UK, eight of whom are members of the Black Female Professors Forum.
Joining Professor Solanke in the consortium are:
Florence Ayisi, Professor of International Documentary Film from the University of South Wales

Claudia Bernard, Professor of Social Work & Head of Postgraduate Research at Goldsmiths, University of London

Gargy Bhattacharyya, Professor of Sociology at University of East London

Anna Gupta, Professor of Social Work at Royal Holloway

Raminder Kaur, Professor of Anthropology and Cultural Studies at the University of Sussex

Monica Lakhanpaul, Professor of Integrated Community Child Health at UCL (University College London)

Shirin Rai, Professor of Politics and International Studies at the University of Warwick

Maria Stokes, Professor of Musculoskeletal Rehabilitation at the University of Southampton.
The Co-POWeR project launch will take place virtually, via Zoom, on Wednesday 30 June 2021, 14.00-16.00 BST
Register for your free place at the launch event