School of Law students create links with "The Legal Chain"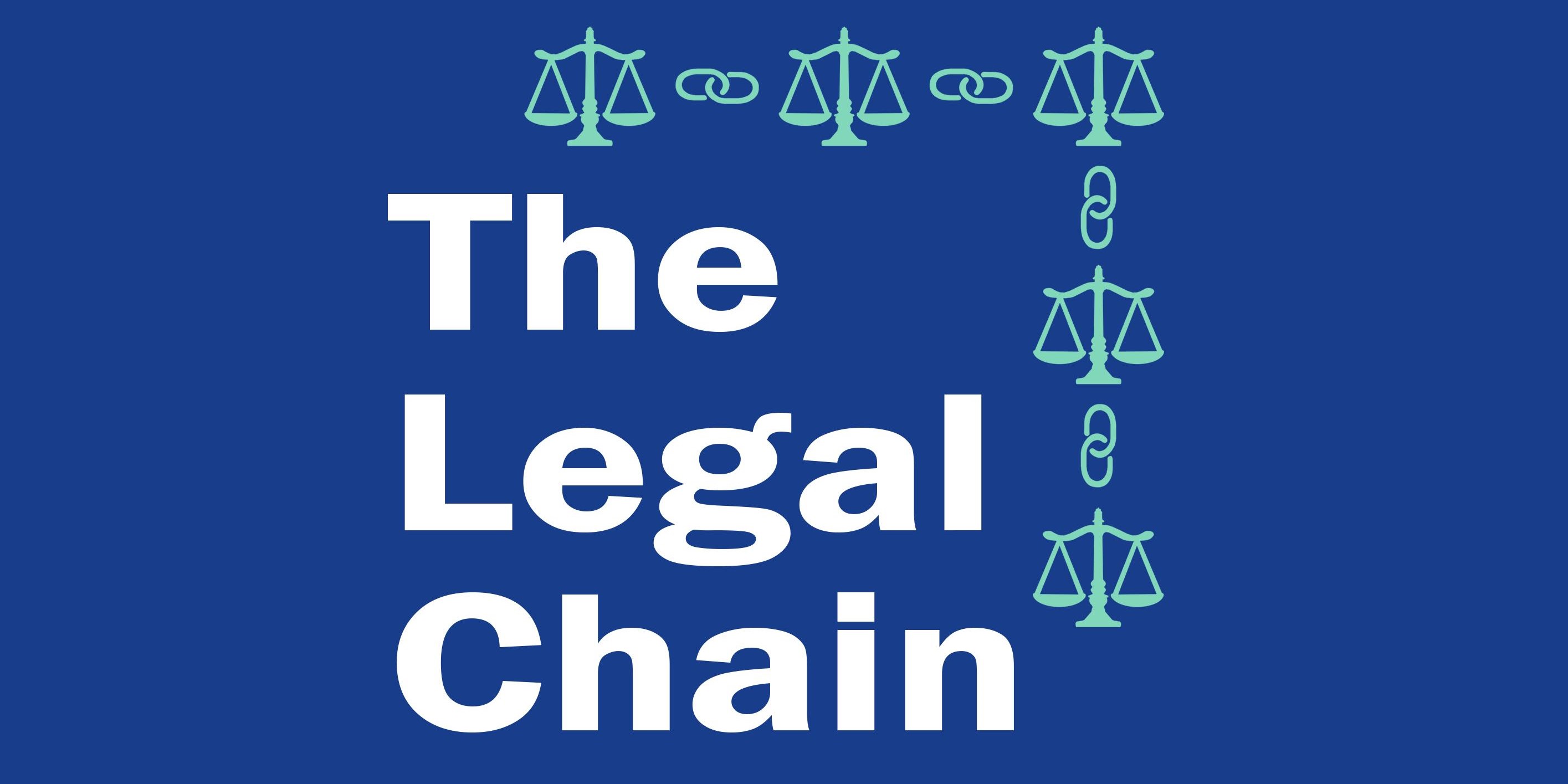 Student-led organisation, "The Legal Chain", hosts monthly webinars with the aim of demystifying the complex intersecting circles of blockchain and law.
We spoke to the co-founders of "The Legal Chain": School of Law students George Alexander (LLB Law with International Legal Studies) and Sophia Ramaer (LLB Law), and University of Oxford student Jamie Johnson (PPE).
Where did the idea for The Legal Chain come from?
"Having developed an interest in cryptocurrencies and joined the "Leeds University's Cryptocurrency and Blockchain Society" (LUUCABS), the Covid-19 pandemic granted me the time and opportunity to really explore the topic in depth. As a law student, I began to consider both how blockchain could be utilised within the legal practice and the legal questions that arose from its use elsewhere.
"Struggling to find any educational platforms that really focused on exploring this legal perspective, less so any that were aimed at students, I teamed up with my co-founders to create one ourselves." George
What are the aims of The Legal Chain?
"The Legal Chain is at its core aiming to spread awareness of the legal issues surrounding blockchain and how blockchain can be utilised by legal professionals. We think it is critical that students should engage in these discussions, given that they will be faced with these issues once they graduate and enter the working world." Jamie
"Entering the working world, the topic of blockchain is one of the few areas that you can have similar levels of knowledge on to anyone else in your workplace. We aim to encourage students to thus engage with this topic, making them better equipped to approach, utilise, or advise on the use of this technology when it arises in a working environment, whether that be with an employer looking to implement it or a client seeking guidance on it." George
How did the founders meet?
"Having known Sophia through our law studies at Leeds and having attended LUUCABS events together, I reached out to ask if she would be interested in co-founding The Legal Chain with me. Seeking a bigger team, we promoted our project on LinkedIn, where Jamie reached out to us and expressed his interest in working on the platform!" George
"I met the other co-founders by complete chance! I saw a LinkedIn post about the platform and thought to get in touch. Due to the pandemic and lockdown, we have never actually met in person but hopefully we can do so once restrictions ease." Jamie

How did you become interested in blockchain?
"My interest was through a classic route; I first became interest in Bitcoin when there was hype about it in 2017, then in my first year of university I started looking more in depth into cryptocurrencies and eventually became more interested in the ecosystem and blockchain technology which they run on." George
"I first found out about blockchain when attending a Digital Awareness Course by Collective Campus at Clifford Chance. The subject sparked my interest and I decided to join my university's cryptocurrency and blockchain society." Sophia
"For me personally, my interest in blockchain comes from my interest in technology more generally. In my degree course we were exposed to coding for data science early on and from there I developed an interest in all the ways that technology will shape the future of work." Jamie
Why do you think it's important to consider the legal implications of blockchain?
"Blockchain (and legal tech in general) is so important to the role of a lawyer as law is becoming increasingly tech orientated. Embracing technology and having a genuine interest in its deployment is key for future lawyers as it will ensure their expertise remain at the forefront of the industry. This does not mean all lawyers should learn Java or C++, it simply means that lawyers should not ignore a huge defining factor in today's markets, that factor being ever-developing technology." Sophia
"I think first and foremost that the technology really has the potential to fundamentally alter how we do things. The potential for widespread decentralisation would change how economies themselves function. In addition, I think technologies that have been under-focused can often be the most important because they have the largest potential for disruption." Jamie
Although a student-run, student-aimed platform, we are immensely proud to say that our content and events in actuality peak the interest of an array of people, not just students. In fact, a large number of our members and attendees are already working in industry, whether legal or business, which goes to show just how relevant the issues being discussed are.
What events do you run?
"Generally, we run webinars on a monthly basis alongside supplementary content. So far, we have covered topics including an introduction to blockchain, an explanation of smart contracts, an exploration of cryptocurrencies and a look at how GDPR can be applied alongside blockchain technology. We have also collaborated with other platforms to support their work and we are excited to have supported the FINTECH Circle for their annual LEGALTECH Innovation Conference on the 14 May.
"In the next couple of months, we have talks planned with Linklaters and Clifford Chance."
What do you hope to do with the The Legal Chain in the future?
"Moving forward we want to expand the platform in number of ways. We want to continue to collaborate with and support more educational platforms that are orientated around the technology and legal space. The blockchain community is an extremely creative and supportive community, working with others is therefore both fun and beneficial as it helps to spread awareness of the importance of the topic.
"We are also planning to diversify the content that we deliver and way in which we deliver it. This includes having a broader range of speakers and exploring a greater number of topics, such as the growing area of Decentralised Finance (DeFi). Overall we would like to expand our reach and host larger events."
How have your studies helped with founding The Legal Chain?
"Our studies have granted us a base understanding of topics which we believe blockchain technology has the potential to interact with, leading us to consider the implications of any implementation. Approaching experts who are able to give us a greater insight into these areas, such as taxation for example, we are able to indicate our current level of understanding, what questions we have and what specific topics we would like to be covered by a talk. This helps to demonstrate are genuine interest in the topic, enabling us to engage appropriately with pioneers in an exciting and ever-developing space."
Find out more about The Legal Chain though their website and LinkedIn page.