Dr Subhajit Basu delivers Keynote lecture at international virtual conference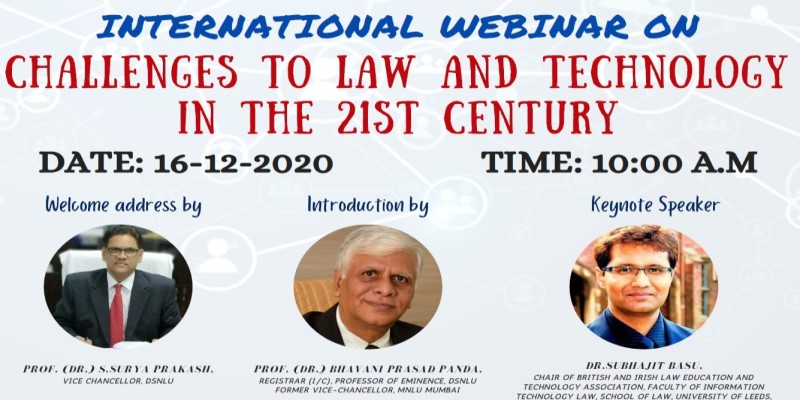 Dr Basu attended the international virtual conference 'Challenges to Law and Technology in the 21st Century' which was organised by Damodaram Sanjivayya from the National Law University, India.
Dr Basu's lecture was entitled 'Protecting Privacy in a Data-driven World'.
Dr Basu explained "In this lecture, I focused on the question: how has data privacy emerged as one of the main challenges of the data-driven world? But most importantly, how should a legal framework for data protection balance the imperatives of protecting privacy and at the same time promote innovation?
"The EU's approach to data protection is repeatedly held up as the "gold standard" for data protection regulation. Its touted advantages include that it takes an omnibus approach to data protection, contains fundamental principles to govern data processing, takes a rights-based approach to protect data subjects, and establishes public regulatory bodies to administer the law and monitor compliance.
"Despite decades of European privacy law, India showed little appetite for broad data protection legislation. It is undeniable that India has suffered from a competitive disadvantage in data access for the last 20 years. Hence, with the proposed data protection law, Personal Data Protection Bill 2019, we are witnessing a paradigm shift in the policy conversation around data privacy law".
Dr Basu questioned if India's proposed data protection law will protect privacy, and whether democracy can exist without data privacy as a core value.