Professor Marie-Andrée Jacob co-edits "The Research Handbook on Socio-Legal Studies of Medicine and Health"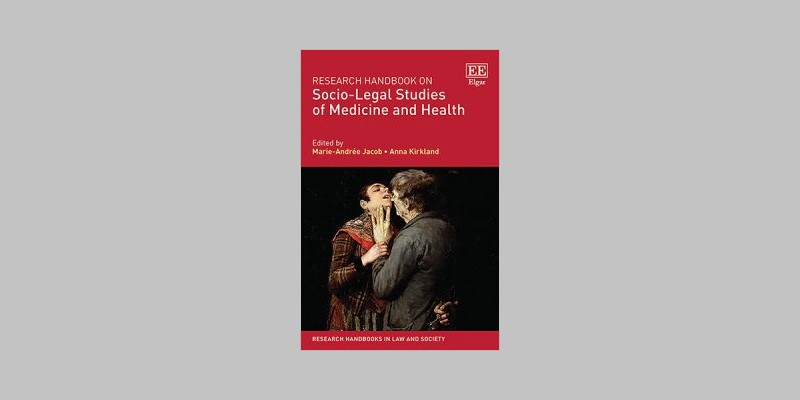 Interdisciplinary chapters explore both how the terrain of medicine can generate new questions about law, regulation and the state, and how the law intersects with health and medicine at every level.
The School of Law's Professor Marie-Andrée Jacob and Professor Anna Kirkland (University of Michigan) have co-edited "The Research Handbook on Socio-Legal Studies of Medicine and Health". This timely Research Handbook offers significant insights into an understudied subject, bringing together a broad range of socio-legal studies of medicine to help answer complex and interdisciplinary questions about global health – a major challenge of our time.
Bringing together leading international scholars, the Research Handbook assembles concrete case studies to suggest avenues for further research on socio-legal inquiries, such as the construction of disorders by law, the reparation of injuries, and how race and gender impact justice.
The new Research Handbook on Socio-Legal Studies of Medicine and Health more than convinced me of the value of reading diverse subfields at the intersections of law and medicine together. That the editors and contributors achieved this while drawing out rather than downplaying different scholarly genealogies, and without forcing a shared normative goal, was especially impressive. This book is a vital contribution to navigating our post-coronavirus world.
Professor Jacob told us "I am delighted that the Research Handbook is finally out! One of the perks of working on such a large international project is the friendship that it entails. In this sense working with my fantastic co-editor, and our collaborators across the globe, was a wonderful experience, from which I learned immensely. I'm grateful to the School of Law for hosting Prof Kirkland in Leeds last year to deliver a lecture and allow us to finish the book, and to my colleagues in the Centre for Law and Social Justice for the supportive research culture they provide."