School welcomes back alumnus Mark Hughes to speak to current students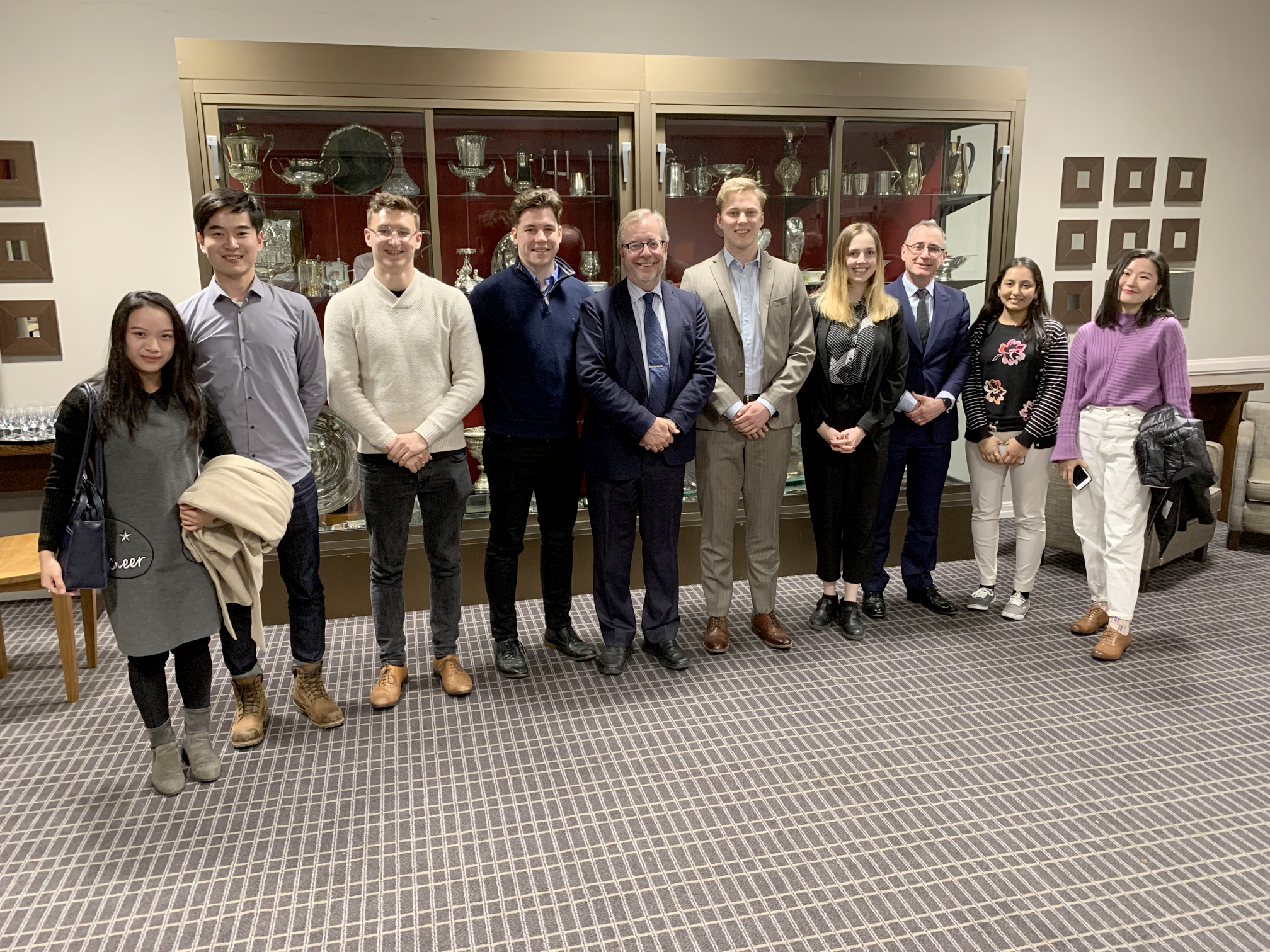 On the evening of Thursday 13th February the School welcomed back 1979 alumnus and former Group Chief Risk Officer for Royal Bank of Canada; Mark Hughes to speak to current students about his career.
Mark Hughes graduated from the Faculty of Law in 1979. After receiving his MBA from Manchester Business School, Mark joined the Royal Bank of Canada. He recently retired after 37 years with RBC. His last role was the Group Chief Risk Officer based in Toronto. Over his career, he has worked in London, Amsterdam, Curacao, Montreal, and New York. He is currently the chair of the Global Risk Institute, on the board of ParticipACTION, on the advisory council for the IACPM and on the audit committee of the Toronto District School Board.
Mark and his wife Anne, also a Leeds graduate, are active with the Toronto alumni of Leeds, have assisted with undergraduate student scholarships and Mark has participated in the Leeds leadership programme in NY and provided a number of guest lectures in Leeds.
The President of the Law Society Quinton McAndrews said of the event: 'It was wonderful to spend the evening with Mr. Hughes. The stories and experiences he shared with us throughout the night were motivating and insightful. I'm extremely grateful to have such alumni at the School of Law who are generous in their time and caring in nature!"
The School of Law holds a number of 'Alumni Evenings' each year which feature a talk and Q&A session with alumni and a drinks reception; all held in the School's Liberty Building. Students who sign up to the talks are also able to give a brief explanation of why they would be particuarly interested in speaking to specific alumni and those who provide the most impressive answers join the alumni and our Head of School Alastair Mullis for dinner.