Dr Leopoldo Parada interviewed as panel guest on TRT World News London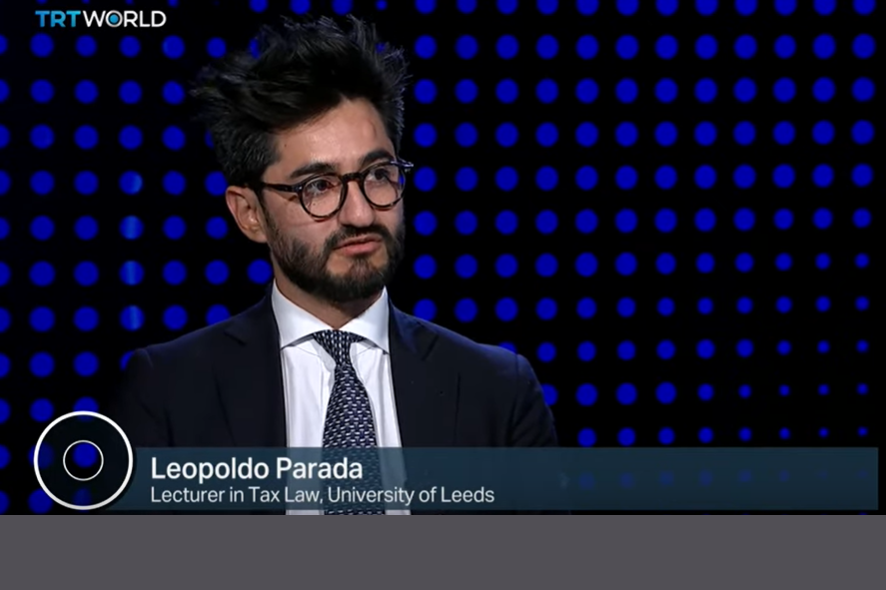 Dr Leopoldo Parada appeared on the television show TRT World News London as a panel guest to discuss digital taxation and offer his expertise on the topic.
Together with other international tax experts, the panel discussed the latest international developments regarding the taxation of digital giants, as well as the general challenges posed by the digitalization of businesses.
The discussion regarding the taxation of tech giant companies is timely because the Organization for Economic Cooperation and Development (OECD) is precisely at this moment leading the negotiations to achieve a common global consensus (or "unified approach") on this matter. The OECD proposal aims at re-allocating some profits and corresponding taxing rights to countries and jurisdictions where multinationals have their markets, ensuring that multinationals conducting significant business there be taxed, even though they do not have a physical presence in those jurisdictions. This proposal therefore changes the traditional allocation of business profits among countries embodied in tax treaties and which are based on the existence of physical presence. Interestingly also, this process occurs at the same time that countries like France, Italy or the United Kingdom, have already started to implement unilateral taxes as interim measures, at least until a global agreement is guaranteed.
Dr Leopoldo Parada focuses an important part of his research in the challenges posed by the digitalization of businesses. In particular, he has great interest in the latest international tax reforms leaded by the OECD, which includes a proposal for changing the current international allocation of profits rules for multinationals with highly digitalized businesses, as well as a global proposal for imposing a minimum international level of effective corporate income taxation. He has already written extensively on these matters.
<iframe width="1189" height="669" src="https://www.youtube.com/embed/tM1CnxVS-eU" frameborder="0" allow="accelerometer; autoplay; encrypted-media; gyroscope; picture-in-picture" allowfullscreen></iframe>