Professor Surya P. Subedi invited to moderate a panel at prestigious Doha Forum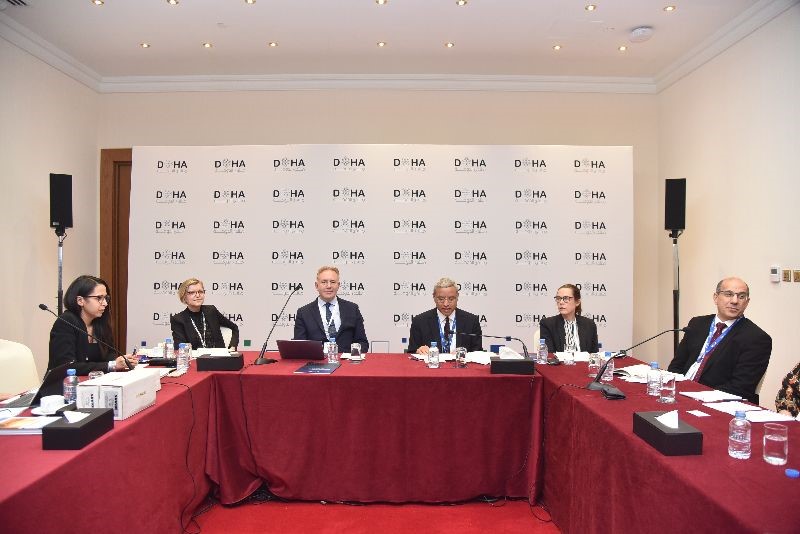 Professor Surya P. Subedi, QC, DCL, OBE, of the School of Law was invited to moderate a panel on the 'Challenges to the International Legal Order and Possibilities for the Future' at the Doha Forum.
The two day forum took place on 14-15 December which was held under the theme of this year's edition, 'Reimagining Governance in a Multipolar World', in partnership with the Ministry of Foreign Affairs, Qatar. Globalisation has brought about fundamental changes in the economy, society, and in politics. This session reviewed how an established global legal order has become an important prerequisite for trade, diplomacy, respect for human rights, and all matter of international relations. Panelists spoke of witnessing the undermining of long-established international laws and practices, with a pivot towards unilateralism, political tension and widespread unrest. The roundtable discussed proposals to reform the United Nations.
In addition to the international impact Professor Subedi has had moderating the forum, Professor Subedi's written work is also having an international impact. Most recently, his book 'International Investment Law: Reconciling Policy and Principle' has been translated into Persian, the national language of Iran, and published in Tehran. It was translated by Professor Mohammad Habibi. The same book had also been translated into Chinese and published in Beijing in 2015. Professor Subedi's book published by Hart Publishing, Oxford, is now in its 3rd edition. It has been popular nationally and internationally and included in the reading list for postgraduate programmes in international law of many universities around the globe.