Staff pull off a tremendous result in a rain affected game
The Annual Student-Staff cricket match took place during the very wet month of June.
The Cram-McAteer trophy, now in its second decade, was at stake and the staff were keen to add to their single victory achieved many moons ago. Batting first in persistent rain the staff were able to amass 46 in a shortened innings of 10 overs. Professor Cram carried his bat but top scorer was Professor Extras – a fine knock.
The students took to the field in monsoon conditions. One over was bowled before both sides had to concede that conditions were getting dangerous and play was abandoned for the day. It's fair to say that the staff celebrated this result rather more than the students, but a draw is a draw!
There was even a chance for an impromptu cricket lesson from Ian Cram with some of our Chinese postgraduate students – although given that we have a student who played for her University team at East China University of Political Science and Law (ECUPL) Ian may have been getting a few pointers too.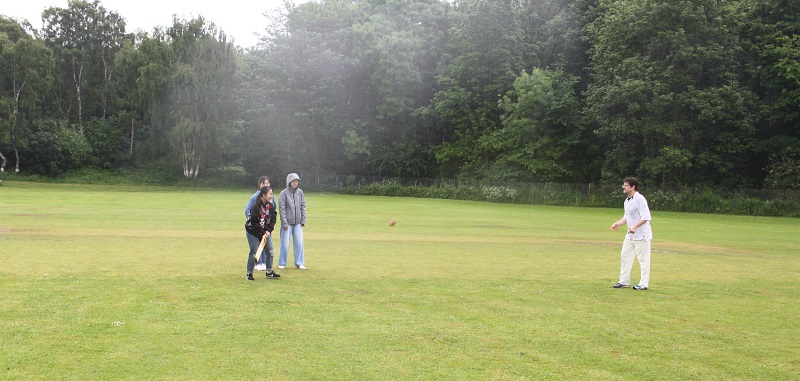 This sociable end to the academic year was not soured by typical summer weather and next year the event will no doubt be keenly anticipated – after all, it will be two years since the staff were beaten.