Professor Peter Whelan presents cartel law enforcement research in Kuwait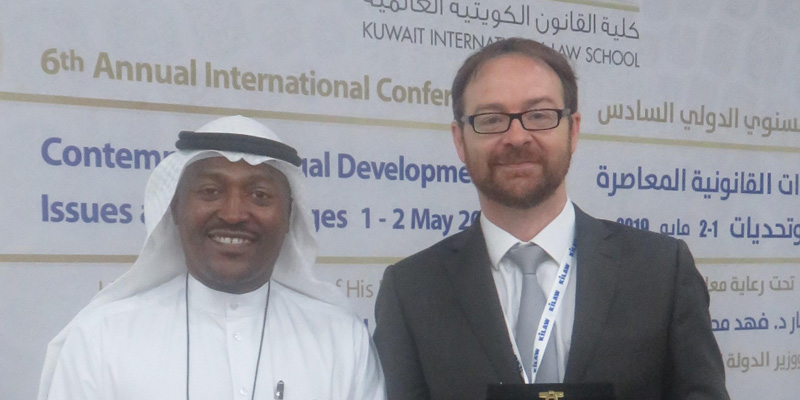 On 2 May 2019, Professor Whelan delivered a conference presentation at the 6th Annual International Law Conference, which was held at the Kuwait International Law School.
The two-day conference featured more than 90 speakers from across the globe. The conference examined contemporary legal developments and brought together experts in a wide variety of legal areas. The conference was organised under the patronage of His Excellency, Chancellor Dr Fahd Mohammed Al-Afasi, Minister of Justice and State minister for the National Assembly Affairs, Kuwait.
At the conference, Professor Whelan presented some of his recent research on cartel law enforcement. Professor Whelan is currently finalising a monograph on parent company liability in EU competition law, which will be published in due course by Oxford University Press.
This is the first of three research-related trips to the Middle East that Professor Whelan will take this year. He will present his research in Oman and Dubai in the coming months.