School of Law celebrates Faculty Partnership Awards 2023 success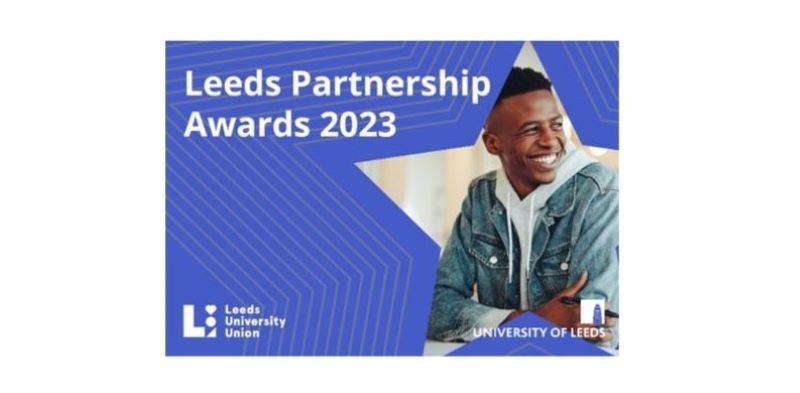 The annual Leeds Partnership Awards celebrate the achievements of staff, students and postgraduate researchers who go above and beyond to make the Leeds learning experience so exceptional.
Every year, The Leeds Partnership run an awards programme designed to recognise and celebrate staff and students who personify the values of The Leeds Partnership that are so essential to the student experience at Leeds.
The School of Law is delighted to see so many of our academic and professional service colleagues recognised for their contribution and impressive achievements alongside our students.
Congratulations to the Faculty winners in the following categories:
Wellbeing (SES): Gabrielle Kingston - Assistant School Education Service Manager

Mentor: Anna Nixon - Student Engagement & Support Team Leader

Equality and Inclusion (Academic): Rachael O'Connor - Director of Student Support & Academic Personal Tutor Lead

Equality and Inclusion (Student): Yi Kwan Jocelyn Kwok (Women in Leadership President)

Positive Contribution (SES): Vicky Burrett - Student Education Faculty Operations Manager

Outstanding Student: Kinga Rolak (Women Breaking Barriers President 2022/23)

Outstanding student group: Women Breaking Barriers 

Postgraduate Researcher: Jiaqi Zhang

School Partnership (Group): Women Breaking Barriers

Overall Partnership Award (Student): Women Breaking Barriers

Overall Partnership Award (SES): School SES teams
School of Law School Manager Amanda Hemingway also received a much-deserved Faculty commendation.
The overall Partnership Awards winners will be announced at a presentation event on Tuesday 9 May 2023.