School of Law students share their experiences of volunteering whilst studying at the University of Leeds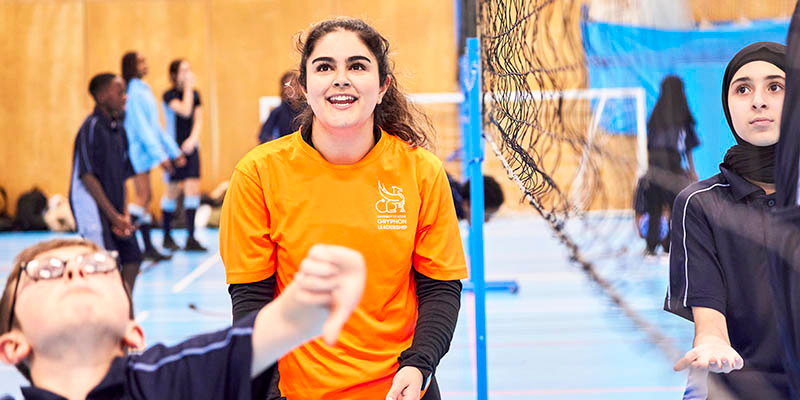 Find out how School of Law students are playing an active part in the community by volunteering, while gaining valuable skills and experience.
LLB student Maryam Alhayki takes part in the Intercultural Activities for Older People project, part of the Intercultural Ambassadors Programme at the University of Leeds.
Maryam said "As I am taking a Law degree, confidence is essential. I wanted to find a position that allowed me to gain confidence in public speaking, expand my knowledge in relation to my degree, and come out of my comfort zone.
"I have a shy personality and I always feel anxious to try something new, but through volunteer work I can overcome the personal challenges of leaving my comfort zone, and do something new with people I don't know".
Volunteering provides me with a sense of purpose. I can become part of something greater than myself through volunteering. It also allows me to connect to the community and make it a better place.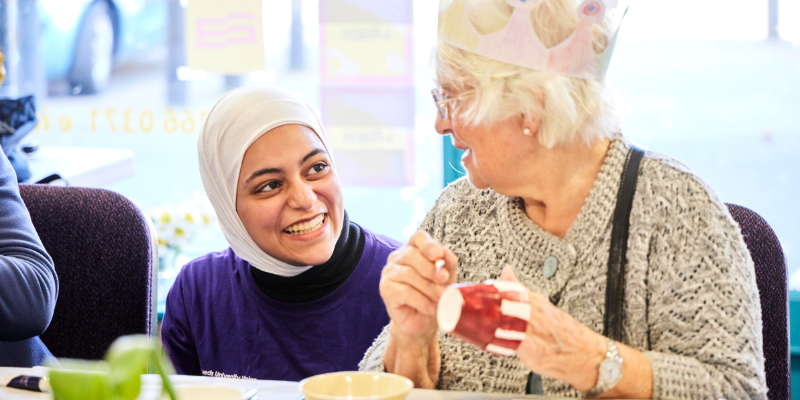 Kit Ryder, LLM International Law and Global Governance postgraduate, is the President of the Student Action for Refugees (STAR) committee in 2022-23.
STAR is a group that provides volunteering, campaigning and fundraising opportunities in support of refugees, with the aim to spread awareness, gain support and create change.
"Our committee has got so much out of volunteering with Leeds STAR, including meeting amazing and like-minded individuals both within the student population and beyond," explains Kit.
It has been a hugely formative experience for me throughout my undergraduate and postgraduate time in Leeds. Leaving the student bubble and meeting people in destitute conditions has really changed my perception of government policy and awareness of my inherent privileges. My volunteering experiences and interaction with a variety of people and organisations through Leeds STAR have contributed to the direction and intention of my analysis within my law degrees.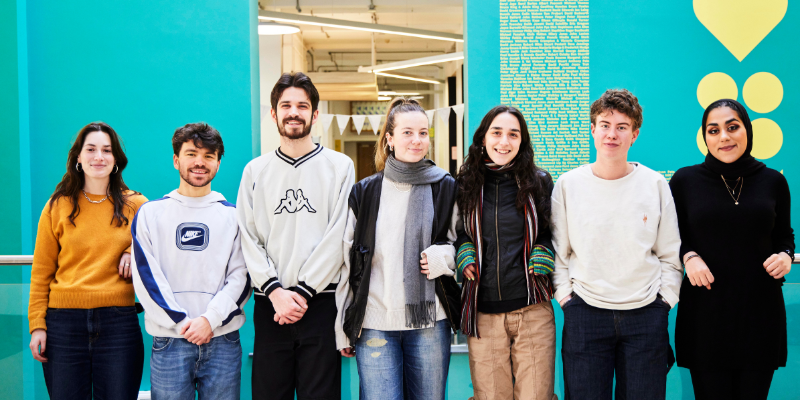 Nilu Jahan is an LLB Law student who volunteers for the University of Leeds with Ruth Gorse Academy, Gryphons into Schools Volleyball.
Nilu told us "I volunteer because it is an excellent way to channel my passion for helping others. I am helping students with the growth and development of their volleyball skills so that they can play confidently.
"I think that volunteering at Ruth Gorse Academy has benefitted my personal development because it has helped me improve my leadership skills, and confidence in decision making.
"There is tremendous support available from University of Leeds staff and volunteer coordinators for any concerns that one may have."
The experience has been an integral part of my time at the University of Leeds and has exceeded my expectations.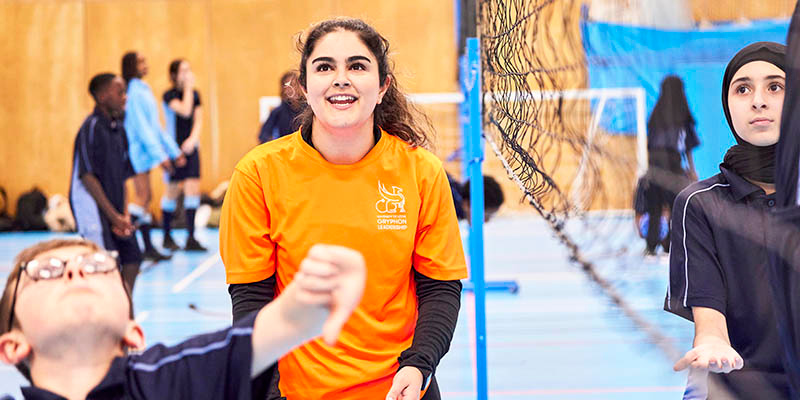 BA Criminal Justice and Criminology student Alex Simpson-Hayter is the Vice President and Co-Founder of the SSAFE society at the University of Leeds.
SSAFE is a student-led society and stands for Suicide Support and Awareness for Everyone, and they have a focus on mental health and suicide prevention, hoping we can provide support, education and raise awareness around these topics in the local community.
Alex said "I co-founded SSAFE in my first year of university, along with other students who felt there wasn't enough support around suicide. I started as the Treasurer two years ago and I'm now Vice President.
"The role entails taking a lead on the direction and activities of the society, liaising with external partners and the Union, and providing support to our wonderful committee and members. I will often run events for the society and make sure everyone is happy and knows that we are here to support them."
Volunteering with SSAFE has had an incredibly positive impact on my life. It has been a very rewarding experience for myself and everyone else involved. I didn't realise how much my volunteering experience as a committee member for SSAFE would impact my personal and professional development.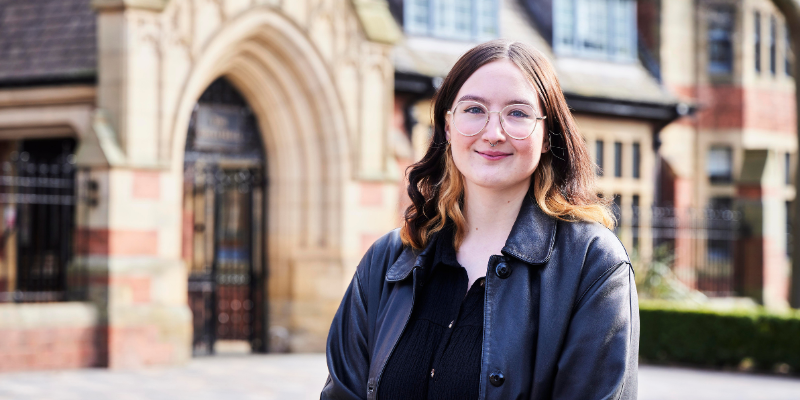 We are so proud of all the School of Law students and postgraduate researchers who volunteer while studying with us. It is clear that being involved in volunteering, is of truly great value, with a multitude of benefits for those involved and for our wider community.
Click here to visit the University of Leeds website and read more about the student volunteering stories.