The Rt Hon Baroness Hale - Reflections on the First Year as UK Supreme Court President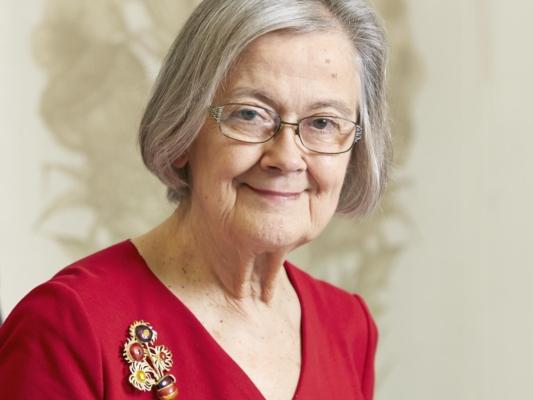 Date: Thursday 18 October 2018, 17:30 – 19:00
Location: Business School Western LT (G.01)
Type: Seminars and lectures
Cost: Free
The Rt Hon. Baroness Brenda Hale will speak about her experiences as the first female President of the United Kingdom Supreme Court.
The Temple Women's Forum North and the School of Law is delighted to welcome the Rt Hon Baroness Brenda Hale back to the University of Leeds.
Baroness Hale became the first female President of the United Kingdom Supreme Court (UKSC) in 2017. She will discuss experiences during her first year as President of the UKSC. The evening will include reflections on recent cases and on current issues such as legal education, judicial diversity and the role of the UKSC after Brexit.
The event is the annual meeting of the Temple Women's Forum North (TWFN) and celebrates its 5th year of organising events with Inner Temple and Middle Temple to support the advancement of women in all branches of the legal profession across the UK. It is an opportunity for barristers, solicitors, in-house lawyers, judges, legal academics, researchers and students to meet and to share experiences surrounding career development.
Schedule
17.30 Registration and Refreshments
18.00 Address by The Rt Hon Baroness Hale
19.00 Drinks reception and networking
Register here for Baroness Hale's talk
Location Details
School of Law
Liberty Building
University of Leeds
LS2 9JT
The Liberty Building can also be found on the campus map.
All welcome. This is a free event, though registration is required.
The information you provide will be held by the School of Law, University of Leeds in accordance with the University's Data Protection Policy. We will use this information to provide you with updates relating to the event you have registered to attend and may contact you following the event to request feedback (feedback is optional). Information will be retained until the event has passed, unless you request to be kept informed about future events from us.