Book Roundtable: The Making of Constitutional Democracy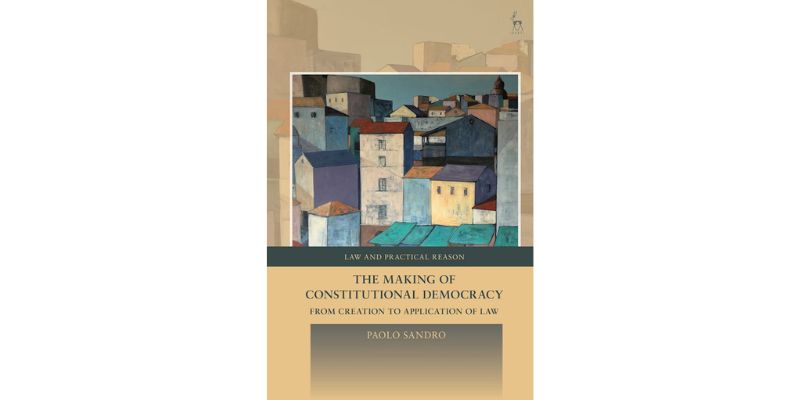 Date: Thursday 9 March 2023, 13:00 – 18:00
Location: Liberty Building (Moot Court) LT (1.28)
Type: Seminars and lectures
Cost: Free
Please join a panel of constitutional scholars to discuss Dr. Paolo Sandro's recently published monograph and other topics.
Constitutional democracies around the world are in distress. Internal and external factors are putting pressure - and often weakening - what has come to be seen, in the aftermath of WW2, as arguably the best form of political organisation for modern, large, and complex societies.
But what makes a constitutional democracy so? Is it, as Jurgen Habermas has famously put it, 'a paradoxical union of contradictory principles'? And how can legal and political theory shed light on its workings?
Starting from the recent publication of Dr Paolo Sandro's first monograph 'The Making of Constitutional Democracy: From Creation to Application of Law' (Hart 2022), please join an exceptional panel of distinguished constitutional scholars to discuss these and other topics. The speakers will be Prof Eoin Carolan (University College Dublin), Prof Erin Delaney (Northwestern University), Dr Marco Goldoni (University of Glasgow), and Professor Mila Versteeg (University of Virginia). Professor Jen Hendry (University of Leeds) will be chairing.
How to attend
You can attend this free event online or in person.
Registration for either online or in-person attendance is required through the Eventbrite website.The information you provide will be held by the School of Law, University of Leeds under the University's Data Protection Policy. We will use this information to provide you with updates relating to the event you have registered to attend and may contact you following the event to request feedback (feedback is optional). Information will be retained until the event has passed unless you request to be kept informed about future events from us.
Please note, the number of in-person tickets are limited so please ensure you select the correct ticket at check out.
Joining instructions will be sent 24 hours before the event via email to all who have registered.
Date and time
9 March, 1pm–5pm
Location
Moot Court, Liberty Building (LT 1.28), School of Law, University of Leeds, Leeds, LS2 9JT, or online