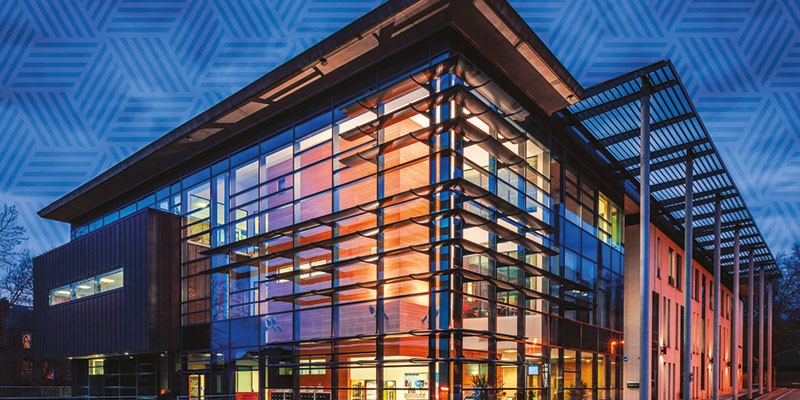 Date: Tuesday 10 November 2020, 18:00 – 19:15
Location: Online
Cost: Free
Please note this event is for current students only.
On the evening of Tuesday 10 November, the School of Law has the pleasure of welcoming back 2005 alumnus Ben Olushola, 1995 alumnus Neil Malviya, 1999 alumnus Oliver Gayle and 1996 alumna Kama Melly.
The purpose of this event is to showcase to our students four incredibly successful BAME (Black, Asian, Minority Ethnic) alumni; and we hope to inspire and encourage our BAME students to aim high in their future careers.
Our alumni will speak for approximately 10 minutes each about their career and journey to date, before the floor is then opened to questions that will be emailed in advance. Joan Loughrey (Interim Head of School) will be chairing and putting the questions to the alumni.
All students are very welcome to attend the talks which will be held virtually. Please book your place to avoid disappointment.
Questions to be emailed to lawmso@leeds.ac.uk in advance of the event.
Ben Olushola ('05)
Ben Olushola graduated from Leeds in 2005 with an LLB and completed his Legal Practice course at BBP Law School in 2007.
Ben completed a training contract at Dentons from 2007 to 2009, qualifying into Dentons Restructuring & Insolvency practice. During his time at Dentons Ben completed his Higher Rights of Audience (Civil Courts).
Ben left Dentons at 4 years PQE to join the Linklaters' Restructuring & Insolvency practice in September 2013, becoming a Managing Associate in 2014.  In November 2018, Ben left Linklaters to become Head of Legal for a privately-owned special situations asset management and investment company.
In September 2019, Ben joined Gordon Brothers, a global investment and advisory business, headquartered in Boston, United States, as a Managing Director, responsible for the transactional legal work across all geographies (excluding the United States and Canada).
Ben has over 11 years' experience of restructuring and insolvency matters including distressed corporate M&A, pre-pack insolvency transactions, corporate financial restructurings, and formal insolvencies. Ben has worked on numerous complex, cross-border restructurings, and insolvency transactions, involving English administrations, schemes of arrangement, voluntary arrangements and liquidations, and US Chapter 11 proceedings. Ben also has experience with pre-insolvency and insolvency processes in numerous other jurisdictions including France, Spain, Germany, the Netherlands, Australia, South Africa, and Mexico.
Ben's recent transactions include advising PwC as administrators of Lehman Brothers, advising the senior noteholders in relation to the Toys'R'Us US Chapter 11 bankruptcy proceedings and executing transactions with Gordon Brothers in relation to the recent UK administrations of Mothercare, Forever 21 and Links of London.
Oliver Gayle ('99)
Oliver is a director in the legal function at Barclays Bank and for the last 7 years has been head of the Bank's Credit Restructuring team.  Oliver has been at Barclays for 12 years and prior to that was at Addleshaws for 8 years.  Oliver is also a director at the charity Frontline and has keen interest in supporting initiatives for diversity in the legal profession.
See a feature with his participation regarding race in the workplace:
Neel Malviya ('95)
Neel Malviya is a Managing Director and General Counsel for EMEA and APAC at Moelis & Company. Mr. Malviya has over 19 years of experience as a lawyer in both private practice and the financial services industry. Prior to Moelis & Company, he was head of the EMEA Investment Banking legal team at UBS Investment Bank for seven years and spent a period of time at Linklaters in London and Stockholm.
Mr. Malviya holds an L.L.B. from the University of Leeds, a Diploma in Legal Practice from the College of Law and is a Qualified Solicitor in England and Wales.
Kama Melly ('96)
Kama Melly QC is widely recognised as one of the foremost female advocates in the North East, known for her technical ability and as a powerful advocate. She is in constant demand from both the defence and the prosecution, receiving an increasing number of private instructions. She has a reputation for achieving positive results in cases which others have assessed as hopeless.
For the past 10 of her 18 years as a barrister, Kama has specialised in criminal law. She is known for dealing with serious heavyweight crime including drug conspiracy, murder and fraud, and has considerable experience of cell-site evidence, forensic evidence and abuse-of-process applications. She specialises in sexual offences including historical cases, challenging DNA evidence, child cases, marital rape, and stranger attacks. Her practice includes quasi-crimes such as issues of judicial review, habeas corpus and extradition.
As part of her 'no stone unturned' approach Kama has succeeded in preventing prosecutions on several occasions through mounting applications of abuse of process, including in cases of drugs conspiracies and historical sexual offences.
This event will be held via Zoom, a link will be emailed to you on the morning of the 10th November.