Challenges, innovations, and opportunities in Higher Education practices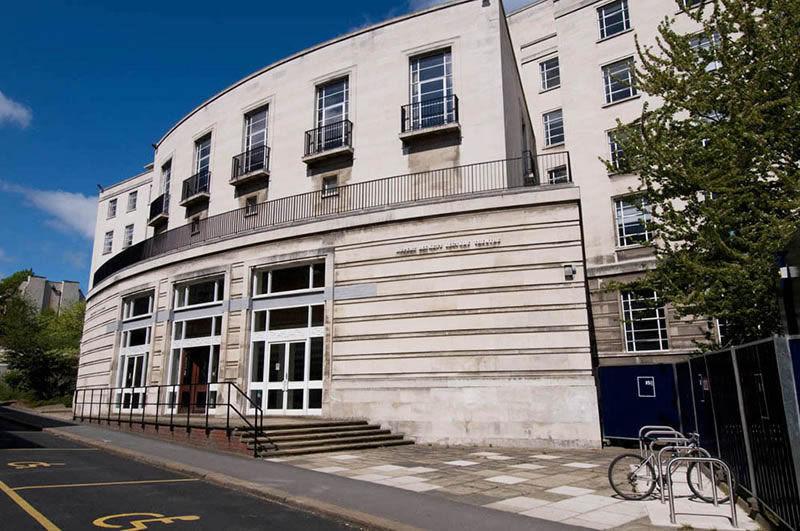 The University of Leeds will host an international in-person conference on the challenges, innovations and opportunities in Higher Education practices.
In his recent book, Rupture: The Crisis of Liberal Democracy, Manuel Castells (2019) alerts us to the "…malignant winds blowing on this blue planet" and to the fact that "our lives are reeling in the maelstrom of multiple crises".
Long before COVID-19, innovation had become a necessity in higher education pedagogical practices mainly because of the nature, scope and reach of social change resulting from, or accentuated by, climate change, globalisation, the decolonisation movement, population mobility, new technologies and epochal events such as the Black Lives Matter movement.
Today's precarious and dynamic higher education landscape poses new and formidable challenges as well as abundant inspiration and opportunities for reflectivity, creativity, and innovation. COVID-19 was cataclysmic in its devastation of human life, and material and emotional well-being. It also delivered the message of the possibility of profound and unprecedented changes. This has been particularly apparent in Higher Education.
This international gathering of thought leaders and reformers in higher education will provide a unique platform to meet together to discuss and compare emergent ideas and practices with the aim to formulate a framework for new, inclusive, agile, and visionary higher education pedagogies that address the challenges of "new times" and envision the University of the future.
Conference details
Date: Friday 22nd June – Saturday 23rd June 2023
Hosted by: School of Sociology and Social Policy (SSP), University of Leeds, UK
Booking: Book your place at Higher Education practices - Choose Registration (eventscloud.com)
Bursaries: There are a limited number of bursaries for PGR presenters available on application which cover the registration fee. Please send your application to Marie Johnson: m.b.johnson@leeds.ac.uk.
Questions: Please address any questions directly to Professor Roger Slee: r.slee@leeds.ac.uk
Proposals: We will continue to accept abstracts until 26th May. Please send proposals to confadmin@leeds.ac.uk.
Presenters
Professor Andrew Azzopardi, Dean - Faculty of Wellbeing, University of Malta
Title: Nuances around the effectiveness of academic democratisation of knowledge in designing a pedagogy of self-transformation
Abstract: An effective pedagogy is ongrounded in scholarship but also embedded in what I and Yagna Nag Chowdhuri in his 'Assembling the Figure: Gurus, Seekers and the Pedagogy of Self-Transformation (2020)' refer to as a pedagogy of self-transformation. This inner reflection and attempt at democratisation of knowledge contributes directly to the navigation around the self but also applying itself to provide for the politicisation of people, the emancipation through knowledge and the integrity of activism.
Bio: Andrew Azzopardi is Associate Professor in Community Development and Disability Studies. His research and community action focus on prisoner rights, social activism, politics and community action. He has managed circa 70 projects with an estimated 1000 social policy recommendations most, if not all, based on empirical evidence. He is a radio and online broadcaster and a social and political commentator. He is currently Dean of the Faculty for Social Wellbeing.
Dr Pamela Barber-Freeman, Prairie View A&M University, Texas
Title: Illiberalism and its Effect on Transformative Higher Education Practices: Exploring the Intersectionality Between Relational Andragogy, Illiberal Democracy and Student Outcomes
Abstract: In higher education, there is ambivalence toward the responsibility of faculty members in the acquisition of knowledge and the role the professoriate plays in the epistemology of learning and teaching. Specifically, leaders and faculty in higher education perceive post-secondary students as independent learners, not requiring the support and encouragement of faculty and other university personnel. Unfortunately, this approach results in inverse results inconsistent with the recruitment and retention of students in an environment of higher education. While recruitment efforts reflect the business model adopted by institutions, the abysmal retention and graduation rates of these institutions present a sobering examination of systemic failure, particularly where marginalized students of color are concerned. Indeed, the lack of relationships between faculty and students in higher education contributes to the negative environment affecting student outcomes, retention, and graduation. This interactive presentation addresses the plethora of current and future technological, social, emotional, and curricular educational trends facing institutions of higher education, while proposing solutions designed to identify how higher education institutions can foster transformative, inclusive curricula while simultaneously shrinking opportunity gaps through relational andragogy.
Bio: Dr. Pamela Barber-Freeman earned her bachelor's degree from Langston University, and her master's degree (Educational Administration) and Ph.D. (Educational Leadership) from the University of Oklahoma. She has served as a math teacher (grades 6-8) in Oklahoma City, counselor at a Rose State Community College (OK), and Associate Professor in math education professor at Mississippi State University. Currently, she is a Professor at Prairie View A&M University in the Department of Educational Leadership & Counseling where she has served two terms as the Department Head. She has taught ethnically diverse mathematics students and educational leadership students at various educational levels since 1972 (6-12 grades, undergraduate, masters and doctoral level students). She was selected one of 60 professors nationwide to become a Certified Consultant for Gender Equity in Math, Science and Technology by NSF whose goal is to increase females' relatively low level of participation in mathematics, science, and technology. Dr. Barber-Freeman was also selected one of 60 professors from around the world to be a GLOBE Trainer. She was one of 60 professors invited to participate in the 2003 Congressional Children's Caucus Members' Briefing: Closing the Achievement Gap in Washington D. C. She is the co-author of four books, she has published many articles, received several grants, and presented her research at state, regional, national, and international conferences. She is a mother of three children, and she is the grandmother of four grandchildren.
Dr Patricia Hoffman-Miller, Prairie View A&M University, Texas
Bio: Dr. Patricia Hoffman-Miller is an associate professor of educational leadership at Prairie View A&M University in Prairie View, Texas. Her research interests focus on how social emotional learning affects decision making and leadership in P-20 institutions; the economic and political dimension of educational policy, student exclusionary practices in P-12, principal leadership in STEM, assessment and accreditation in higher education, and the leadership practices of African American women. Dr. Hoffman-Miller is the lead author of three books: African American suburbanization and the culture of isolationism (2019); Keeping it real: A principal and teacher's guide for implementing school-based STAAR curricular standards (2017), and Preparing for licensure: An educators' guide for navigating Texas principal preparation using reflective practice (2015). In addition to her scholarship, Dr. Hoffman-Miller is an expert in assessment, accreditation, and school turnaround. She serves as a Site Team Leader for CAEP; a certified AACTE consultant with expertise in accreditation and a former Editor for Sage Online. She previously served as Associate Dean, Interim Department Head for two departments in higher education, and a principal, assistant superintendent and Regional Vice President for numerous school districts and charter school educational management organizations.
Professor Laurette Blakey Foster, Executive Director, HBCU Faculty Development Network
Title: Moving Faculty Through Changing Times: Building your Toolbox
Abstract: Faculty are one of the most important members of the academy. Over the last several years, many changes have taken place that affect the academy and the faculty. It is important and necessary that we do not lose sight of our mission and vision – teaching, research, and service.
However, we must understand that our students come to us very differently during these hanging times. As our students are entrusted to us, we are committed to preparing them to be globally competent. To do this, we must reexamine our pedagogy and andragogy to determine if transformative learning is taking place. As faculty, we want to build our skills and stay up to date with current opportunities of "Best Practices." We must keep our toolbox ready and equipped to navigate through the changing times.
Bio: Laurette Blakey Foster is a Professor of Mathematics and Director of the Center for Teaching Excellence at Prairie View A&M University. She has been a leader and mentor in curriculum design for gateway mathematics courses a program originally initiated by the mathematics department at the United States Military Academy at West Point. She served as part of the leadership team to train faculty across the United States on alternate delivery styles which focused on increasing the success of the students in these courses. As a service to her discipline, she had the pleasure of serving a five-year appointment with the Educational Testing Service in Princeton, NJ developing questions for the SAT Mathematics Subject Test. Over multiple years she has earned the Texas A&M Chancellors Faculty Award for excellence in teaching. Serving as Director of the Prairie View A&M University (PVAMU) Center for Teaching Excellence she is instrumental in providing leadership and training for faculty and professional staff across the university. Among those ongoing activities are New Faculty Orientation, Deans and Department Heads leadership training, "Faculty Friday" and a recently introduced program Reach and Achieve with a Mentor (RAM) which connects tenured faculty with tenure track faculty in their first three years at the university. She has served on the PVAMU CORE team for the reaffirmation process for accreditation required by the Southern Association of Colleges and Schools. In addition, she serves on multiple university committees. In the area of research, she currently is Co-Pi on several grants that focus on increasing the pipeline of minority STEM teachers. She continues to serve as a reviewer and external evaluator for funded projects. Nationally she serves on the Advisory Board for the Washington Center National Summer Institute on Learning Communities. In 2021 she received the lifetime achievement award for serving as the Executive Director of the National HBCU Faculty Development Network. She has authored several books. Most recently she co-edited "The Crucial Conversation: Educating Through an Anti-Racist Lens" that offers best practices for effective teaching and learning relevant to race and racism. She is active in her community serving as a member of the Houston Ensemble Theater Guild, and the Enrichment and Brotherhood of Northwest Youth (EBONY) organization. She is a former Pink Ribbons Project – In Motion against Breast Cancer board member.
Dr Claire Brown, Victorian Academy of Teaching and Leadership
Title: "Learning is learning is learning". What's the secret sauce to engage HE learners and provide a quality learning experience?
Abstract: A challenge of this conference is "to formulate a framework for new, inclusive, agile, and visionary higher education pedagogies that address the challenges of 'new times' and envision the University of the future". As we contemplate what is new and visionary in higher education pedagogies, let us pause and reflect, as effective teachers do, on what is already working to inspire and engage quality learning. And what, exactly, is the "higher" in "higher education"? Are there strategies in "lower" education that we in higher education can adopt and adapt? Do we need all the -gogies, i.e., pedagogy, andragogy, heutagogy? Professor Eric Mazur's (Harvard University) challenge is to be innovative and creative with your instructional and assessment practices by focusing on the learner because "learning is learning is learning". What is new for some higher education practitioners is having "permission to teach". That is, to know and care about your learners and to meet their learning needs using a toolkit of evidence-informed teaching strategies that you are actively building throughout your teaching career. Should we be striving to develop a new framework for higher education pedagogies, or in fact, should we "simply" be doing more of what we already know works to provide a quality learning experience? Does the age of our learners even matter?
Bio: Dr Claire Brown is the Inaugural Director, Teaching Excellence Division, The Victorian Academy of Teaching and Leadership, in Melbourne, Australia. Claire was the CEO of AVID Australia which was centrally concerned with the reform of teaching and learning strategies in schools and universities to improve educational attainment for all children with a particular role in supporting minority and marginalised population cohorts. As Deputy Director of the Victoria Institute at Victoria University Claire led innovations in Higher Education to promote active learning and improve the quality of teaching.
Professor Chang Heng-hao, National Taipei University
Title: Educational quotas and its social consequences: disabled students' experiences of choosing different accesses to college admission in Taiwan
Abstract: Historically, higher education in Taiwan provides special educational quotas for disabled students, but the quotas are limited to certain types of disabilities and academic fields and disabled students have to take a segregated Joint College Entrance Exam for Student with Disabilities. Disabled students can also participate in the regular college entrances access and applied for accommodations. This research focuses on the social process of applying for colleges of disabled students. How the high school institutions support their decision to select colleges? What are the main considerations for them to select college? How do they participate in college life and negotiate their disability identities? We use quota sampling and interviewed 30 first- and second-year college students with disabilities. This research shows that disabled people students are not expected to participate in regular entrance exam and encouraged to use the disability special quotas for better schools although the selection of the fields were limited. Few students, mostly elite students, choose to participate in regular application processes in order to select their preferred majors in college. After entering college, some disabled students suggest that although they enter the college by special quotas, they found there is a gap between them and other students. Some chose to hide their disability status in college because of the social stigma associated with disability and social quota. Some students suggest that it is more difficult to find appropriate accommodations in college. This research suggests that to support students with college in higher educations, we should not only open up quotas for students with disabilities, but focus on equal opportunities and providing reasonable accommodations. In addition, the support for disabled students should not only look at the impairment, but the social and cultural meanings of disabilities.
Bio: I am a professor at the Department of Sociology and currently serves as the Dean at the College of Social Sciences, National Taipei University, Taiwan. I received PhD in Sociology from University of Hawaii, Manoa. I am the founding president of the Taiwan Society for Disability Studies and was the committee member of East Asian Disability Studies Forum. I also served as the Committee Member in the Social Welfare Promotion Committee, Executive Yuan (Cabinet) and as a consultant for the committee on CRPD, The League for Persons with Disabilities. My research interests include disability rights movement, representation of disabilities, and inclusive education. I currently serve on the editorial board of the International Journal of Disability and Social Justice. My work has been published in Disability and Society, Review of Disability Studies: An International Journal, Taiwanese Sociology (in Chinese) and Taiwanese Journal of Sociology (in Chinese). He also co-edited a book, Disability Studies: Theories and Policy Implication, which introduces Disability Studies to Chinese language.My current research was funded by NSTF and focuses on the intersectional experiences of indigenous disabled people. I am also exploring the access to higher educations for disabled students, including their selection criteria, barriers and concerns in the processes of preparing for college. I am looking forward to cooperate with the colleague from University Leeds on the experiences of disabled youth in higher education and their future planning.
Professor Nosa Owens-Ibie, Vice-Chancellor, Caleb University, Lagos, Nigeria
Title: Higher Education Pedagogies in Africa: Looking Back to Build a Prosperous Future
Abstract: The British roots of higher education in Nigeria were evident not only in its context, affiliation, promoters, and the shape of its implementation but also in the logic that drove its initial expansion. From 1932 when Yaba Higher College was established in Lagos as the first higher institution in Nigeria, to 1948 when the University College opened in Ibadan as an affiliate of the University of London, the progression has been inextricably linked to its roots in the British system, although there have been significant incursions in recent times by the United States. The developments in many other African countries basically replayed the Nigerian script. More recently, there has been a proliferation of institutions and higher education development has been heavily impacted by the politics of development. The heavy investment in higher education at that time reflected the potential that the political class showcased. The progress in the higher education sector was complemented by rapid advancement in social infrastructural development epitomised, for example, by the establishment of Africa's premier television broadcasting station in Ibadan in 1959 - earlier than many European countries.
Using Nigeria as a case study, this presentation chronicles phases in the development of higher education institutions in Africa and interrogates the political and intellectual contexts of this development. It examines the legal and policy provisions that paved the way for the private sector to intervene in higher education provision and argues that this intervention has opened wide the door to creativity and innovation despite the challenges that still dot the higher education landscape. The innovative and adaptive capabilities of these universities enabled them to surmount the challenges of COVID-19. Caleb University was among those which transited with an unbroken academic calendar. The collateral impact of the unstable calendar of public institutions, marked by long strikes by academic staff, has led to many academic staff and students relocating abroad, a development that further stifles development options. This emigration is now known as the Japa Syndrome. The opportunities for partnerships which tap into a largely uncharted domain of possibilities represent the path to unlocking a new era of North-South collaboration, mentorship, bridging of the digital and quality assurance divide, and creative engagements.
Bio: Nosa OWENS-IBIE, PhD, University of Ibadan, is a Professor of Communication, Media and Development, and Vice-Chancellor, Caleb University, Imota, Lagos, Nigeria. He earned his B.Sc. (Honours) and M.Sc. degrees in mass communication, University of Lagos, in 1980 and 1983. He was the first to be appointed a professor by Caleb University in 2011, became the first substantive Deputy Vice Chancellor of the University (2018-2019), was variously Head, Department of Mass Communication, Dean of Students, Dean, College of Social and Management Sciences, and Dean, College of Postgraduate Studies. On April 9, 2013, he delivered the first inaugural lecture of the University – Communicating an Implosion: Signs and Wander, Popular Culture and the Crumbling of Empire. He has years of experience in professional practice in public relations, journalism, and development work, coordinated the establishment and continues to serve the Association of Communication Scholars & Professionals of Nigeria (ACSPN), as General Secretary. He has published academic and developmental articles in Nigeria and other parts of the world, is a consultant biographer, was a columnist in The Guardian on Sunday and Sunday Punch newspapers for a decade, and scripted programmes on television and radio. A panellist for over two decades on one of Nigeria's leading media awards - Diamond Awards for Media Excellence (DAME), he has consulted for International development agencies including WHO, UNICEF, UNFPA, and IOM, facilitated trainings and other capacity building programmes for government agencies, multinational companies and non-governmental organisations, and coordinated the development of toolkits for ActionAid Nigeria in the areas of Health and Women's' Right, His coordination activities in ACSPN, has covered several collaborations with UNESCO, including on the production of the Media and Information Literacy Non-Curricular Activities Materials for Sierra Leone, four of which have now been adopted as global resource by UNESCO, and available on the UNESCO website – UNESDOC Digital Library; and the collaboration with UNESCO regulatory agencies - National Board for Technical Education, Nigerian Communications Commission, National Broadcasting Commission, and Nigerian Press Council, and other stakeholders in 2015, to develop the first draft of what was launched by the National Universities Commission in December 2022 as the unbundled mass communication curriculum for universities in Nigeria. A former Federal Government of Nigeria postgraduate Scholarship beneficiary, he is a Fellow of the International Institute of Journalism, Berlin, Germany and Salzburg Seminar, Austria, and member of the Nigerian Institute of Public Relations, and International Association of Media and Communication Research (IAMCR), and Associate Member, Advertising Registration Council of Nigeria (ARCON).
Dr Jeremiah E. Shipp, Winston-Salem State University
Title: Back to the Future: Elevating the Necessity of Online Teaching and Learning in Higher Education
Abstract: The role of distance learning in higher education can be a contentious topic depending on the institutional context. The implications of the pandemic exposed the notable difference between teaching an online course and doing so effectively. Copying and pasting content into a learning management system is not reflective of online teaching, and an exquisite course design does not assure student learning. Traditional instruction and the future of online teaching have created tension in higher education practices. It is this tension that has exposed systemic challenges contributing to faculty burnout. Winston-Salem State University (WSSU), a Historically Black College and University in the United States, embraced this tension as an opportunity. By pursuing an innovative approach to credential faculty in evidence-based teaching practices for online instruction, WSSU sought to enrich faculty teaching practices and improve student success outcomes. During the 25-week credentialing course, faculty completed surveys to identify their confidence in utilizing new teaching practices. Survey results include statistically significant increases in confidence in all course competencies. The result of this credentialing initiative led to a 98.9 percent course completion average, igniting a renewed excitement for teaching excellence.
Bio: Jeremiah E. Shipp, EdD, is a Senior Faculty Development Specialist in the Center for Innovative and Transformative Instruction (CITI) at Winston-Salem State University. At WSSU, he leads the Excellence in Online Instruction Initiative to prepare faculty to implement evidence-based teaching practices in their courses. In addition to faculty development, he is a professor of leadership teaching online doctoral students. Currently, he serves as the Chair of the UNC Online Leadership Collaboration, a group of distance education and online learning leaders across all institutions of the University of North Carolina System. He is an Adobe Creative Campus Faculty Fellow, Quality Matters (QM)-Certified Peer Reviewer, Association of College and University Educators (ACUE) Credentialed Educator, and EDUCAUSE Digital Learning Innovator. He holds a Doctor of Education degree in Higher Education Leadership from Texas A&M University-Commerce, a Master's degree in Biblical Studies from Piedmont Baptist College, and a Bachelor's degree in Business Information Systems from Tennessee State University. A few of his recognitions include being a recipient of the Triad Business Journal 2023 Class of 40 Under 40, recipient of the 2022 Greater Winston-Salem, Inc. Winston Under 40 Leadership Award, and serving on the Board of Directors for the Crosby Scholars Community Partnership. His favorite quote by author, poet, and civil rights activist Maya Angelou states, "When you learn, teach. When you get, give." His life and professional philosophy embody a commitment to excellence.
Dr. Yap, Meen Sheng, Dean of Students, Student SUcceSS Centre, Singapore University of Social Sciences
Title: From Institutes of Higher Learning to Institutes of Continuous Learning – Paradigm and Pedagogical Shifts in Singapore Higher Education
Abstract: In the current world with greater connectivity, more digitalisation accentuated with a more uncertain world expedited by our need to respond to the pandemic in recent times, we find ourselves in a position where institutes of higher education are urgently expected to respond to these needs. In Singapore, the Ministry of Education has also set out its strategies to respond to this changing demand. Recently, in January 2023, Minister of Education, Singapore, Mr Chan Chun Sing, asserted that "Beyond the school system, another area of focus for me is the pedagogical skills of our faculty in our institutes of higher learning – or what I call our institutes of continuous learning". He outlined the strategies that Singapore's education system will respond to this through several strategies that involve key shifts from pre-school, K-12 through to higher education and adult learning (life-long learning). Amongst these key shifts are broadening the definition of success where the first 15 years of education builds the foundation for the next 50 years and benchmarks of success are based on the spirit of inquiry, the desire to create new knowledge and value, the ability to discover, discern and distil. Also, a strengthened industry-academia partnership is needed to achieve greater porosity between industry practice and research through co-designing and co-delivering skills training to better respond to industry needs. The sharing will discuss the rapidly evolving higher education landscape in Singapore and the curricular reconstructions, pedagogical responses, and aspiring strategies we adopt to address the current challenges and the future proofing our higher education.
Bio: Meen Sheng is an accomplished education professional with extensive experience in various leadership and advisory roles. He currently holds the position of Dean of Students in Singapore University of Social Sciences (SUSS) and serves on the Youth Corps Singapore Advisory Committee under the National Youth Council, Ministry of Culture, Community and Youth. In his previous capacity as the Director of Centre for Experiential Learning in SUSS, Meen Sheng was awarded the 2021 Marina Ewald & Kurt Hahn Address by the Association for Experiential Education (AEE) Board. Prior to his career in SUSS, Meen Sheng held leadership roles at Singapore School of the Arts (SOTA), Hwa Chong Institution, Raffles Junior College, and served as the Assistant Director of Education Programmes under the Ministry of Education, Singapore. He was a Founding Board Member of a group of international schools under PIAGET Academy with operations in Jakarta, Surabaya, Medan, and Solo. He also served in the School Advisory Committees of several schools in Singapore, and member of the Academic Board of the YMCA School and the United World College (SEA). His research interest is in International Education and his papers were published in Oxford Studies in Comparative Education and The International Journal of Interdisciplinary Social Sciences. Meen Sheng received his Doctor of Education and Master of Education Management (Honours) from the University of Western Australia, and Bachelor of Arts (Honours) from National University of Singapore (NUS).