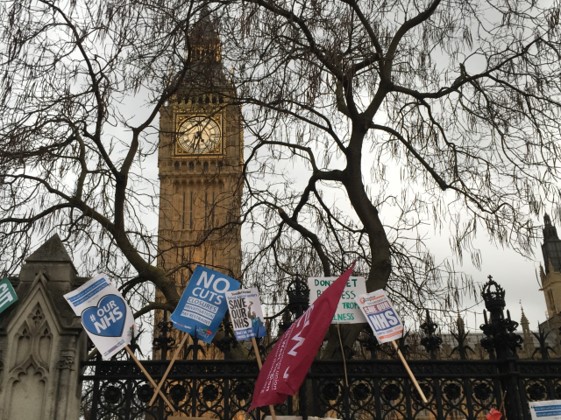 Trust in political institutions in western democracies and across many areas of the world has been in decline over the last few decades. Faced with rising levels of political disaffection, parliaments have become more pro-active in developing ways of engaging with the public.
The Centre for Democratic Engagement (CDE) was formed in 2017 to capitalise on our established expertise in parliamentary engagement, political activism, and voting behaviour, and to provide a platform to link POLIS directly to legislatures, NGOs and think tanks around the world. The Centre now hosts an international network on public engagement including Parliamentarians, parliamentary staff (e.g. UK, Welsh Assembly, Brazil) and civil society groups (Involve, the Democratic Society, Hope for the Future) among its associates.
Changing how Parliaments Incorporate Public Engagement
Professor Cristina Leston-Bandeira's research identifies how specific characteristics of parliamentary institutions affect the effectiveness of public engagement activities. Her research has mapped public engagement development since the beginning of the new millennium and has identified a set of new challenges and recommendations for broadening public engagement within existing parliamentary institutions.
In particular, Professor Leston-Bandeira has changed the thinking of UK and international parliamentary officials on developing and implementing public engagement practices within their respective legislatures. In the UK, Professor Leston-Bandeira has significantly influenced key elements of the House of Commons' public engagement practice, specifically in making its e-petitions system more effective. Internationally, her research has informed the parliaments of Australia, Brazil and Portugal on how to design and reform their public engagement efforts, to make them more effective, more citizen-led, and better positioned to shape parliamentary decisions. Professor Leston-Bandeira has also co-produced an Oxford University Press book, Exploring Parliament (2018), developed in partnership with the UK parliament and bringing together over 60 authors including academics and parliamentary officials.
Challenges to Democracy and Democratic Renewal
CDE researchers have made significant empirical and theoretical contributions in other areas of democratic engagement, including crucial challenges to democracy and democratic renewal such as political polarization and the media, voter preference structures, disinformation/fake news, and populism. Work by our researchers on themes such as civility and tolerance, for example, led by Dr Derek Edyvane, has been shared as evidence to the UK Parliamentary Select Committee examining "justice in communities". Dr Gillian Bolsover has led a special issue on the dangers of computational propaganda (Big Data), working with the Oxford Internet Institute to disseminate her findings with international ministries of defence, intelligence forums, and global companies, including Facebook.
To reach wider policy and academic audiences and increase its research reputation, CDE has hosted a series of large public lectures by figures such as President of the Supreme Court, Baroness Brenda Hale, Jeremy Corbyn, and John Bercow. Scholars in CDE have been engaged in a wide range of public events organized with impact partners to discuss the international challenges presented by Brexit. This includes day-long workshops examining "Democratic Engagement in the Age of Brexit", "The North after Brexit", and "Britain in Africa after Brexit", which involved parliamentarians, government ministers, international diplomats, the FCDO, MoD, and Chatham House.