School Research Seminar - Representing the Family Firm: the enduring power of the British royal family 
Date: Wednesday 29 September 2021, 13:00 – 14:15
Location: Online
Cost: Free
We are delighted to be back at the new time of 13:00 on Wednesdays and start the series with Dr Laura Clancy of Lancaster University.
Event abstract
In recent decades, the global wealth of the rich has soared to leave huge chasms of wealth inequality. Yet the British monarchy is usually ignored in studies on 'the elites', positioned as an archaic institution, an anachronism to global corporate forms of wealth and power, and therefore irrelevant. Drawing on research from her new book, Running the Family Firm: how the monarchy manages its image and our money, Dr Laura Clancy argues how the British monarchy can be understood as a corporation – the Firm – committed to accumulating wealth and reproducing power, alongside other corporate giants like Amazon and Apple. Meanwhile, in media culture we see representations seeking to obscure institutional and corporate power – the Cambridges as an 'ordinary, middle-class family', for example, or the Queen as an elderly (great-)grandmother. Dr Laura Clancy argues that these representations of the royal family are a prism; a central ideological project designed to distance the monarchy from capitalist vulgarity and aristocratic debauchery, and reproduce monarchical power by 'producing consent' (Hall et al., 1978) for the monarchy in the public imaginary.
Speaker biography
Dr Laura Clancy is a Lecturer in Media at Lancaster University, and author of Running the Family Firm: how the monarchy manages its image and our money (2021, Manchester University Press). Her work on monarchy, media, and inequality has been published in journals such as The Sociological Review, Cultural Studies and The European Journal of Cultural Studies.
You can follow her on Twitter: @Laura__Clancy.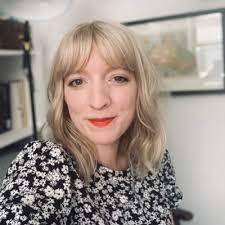 Event joining details
The event will be held on Zoom, access the meeting via the link and joining details below:
https://universityofleeds.zoom.us/j/86463927991?pwd=NkViSjFoT1F3QWhlcUhUTDA2MlczUT09
Meeting ID: 864 6392 7991
Passcode: M1T*2c
No booking required.